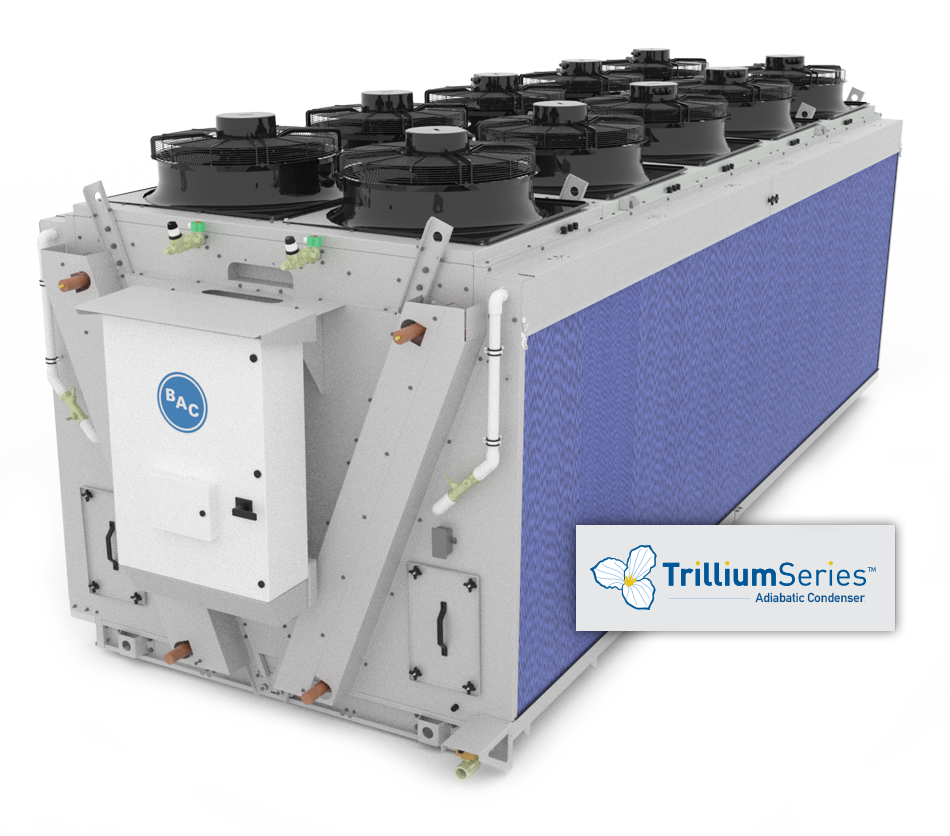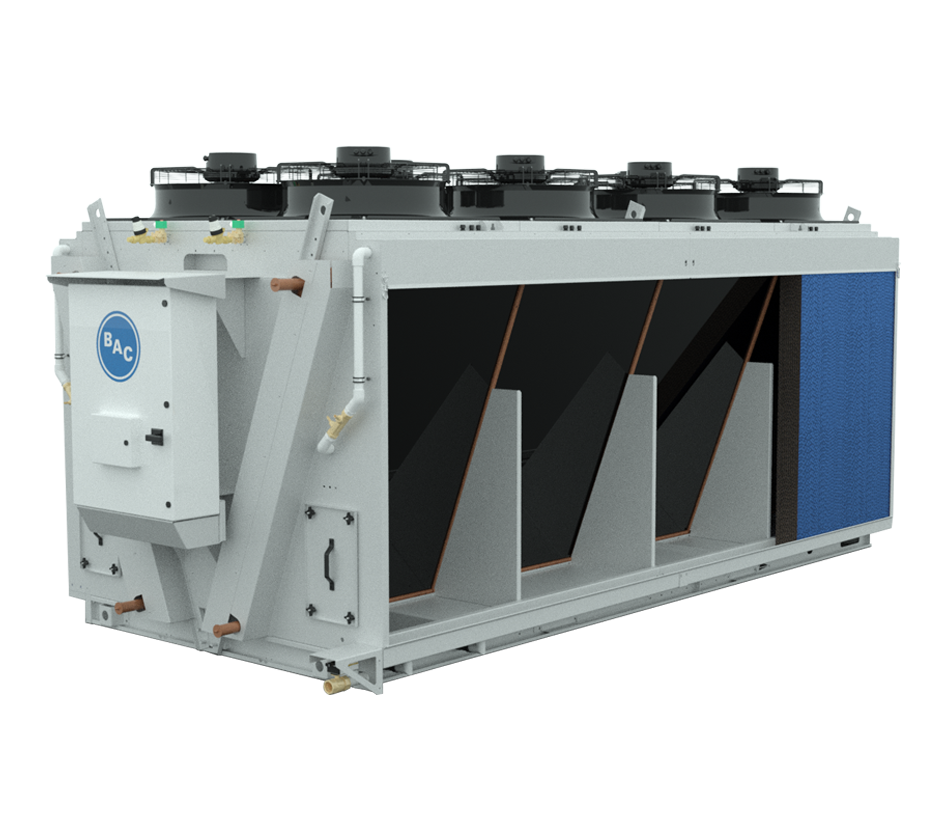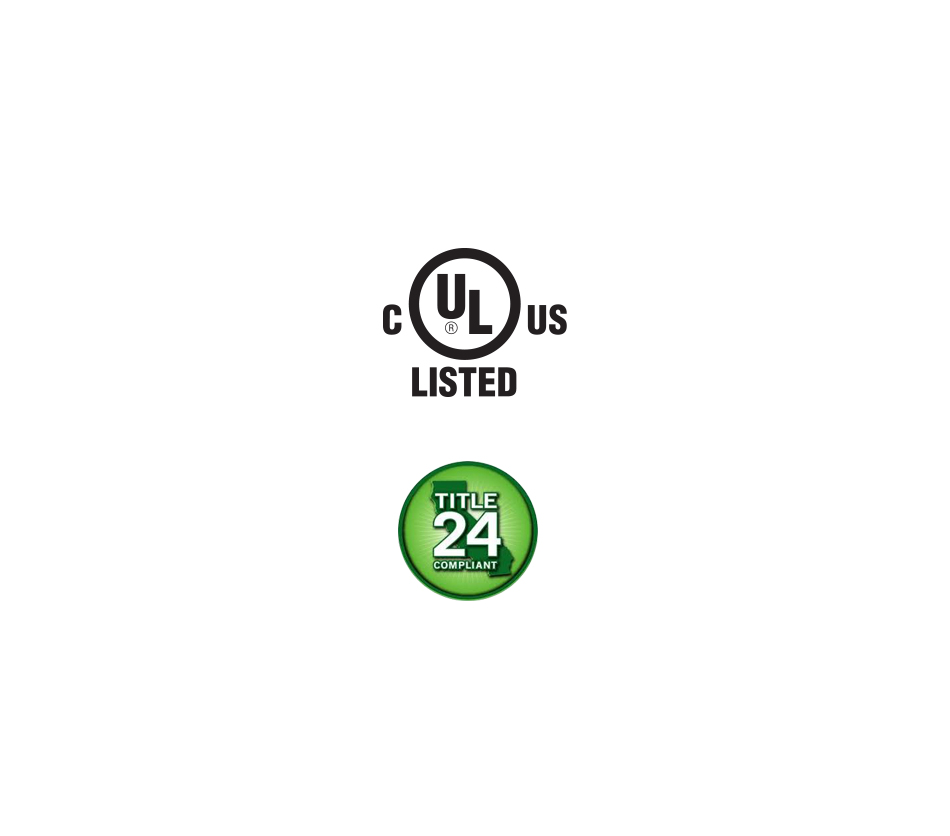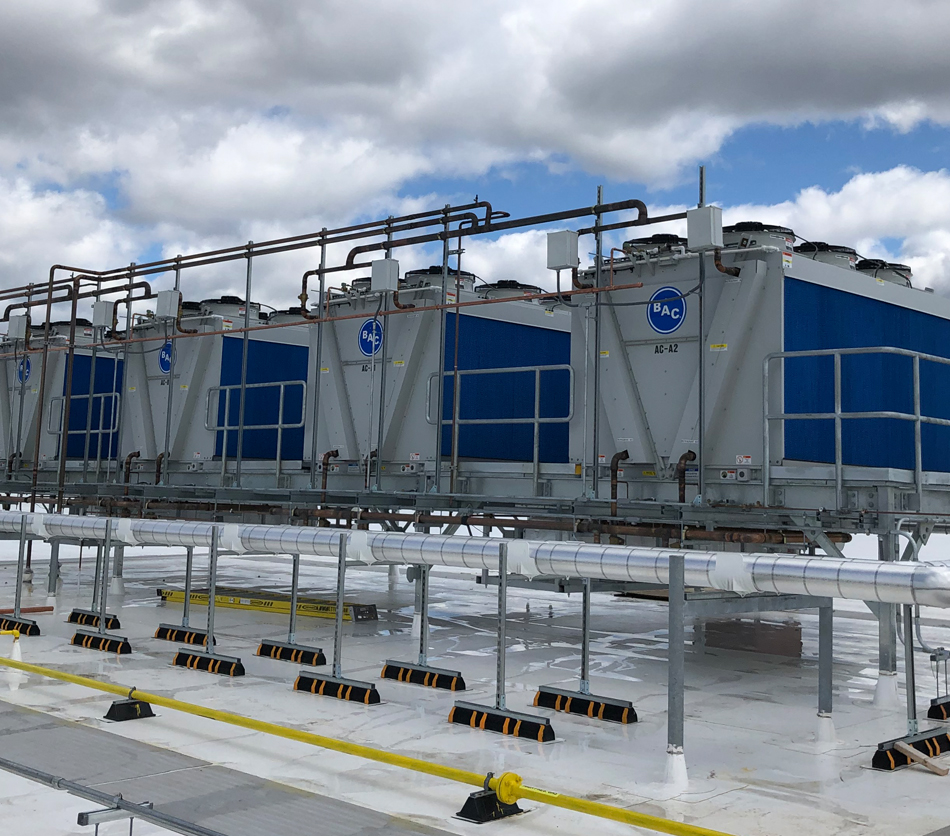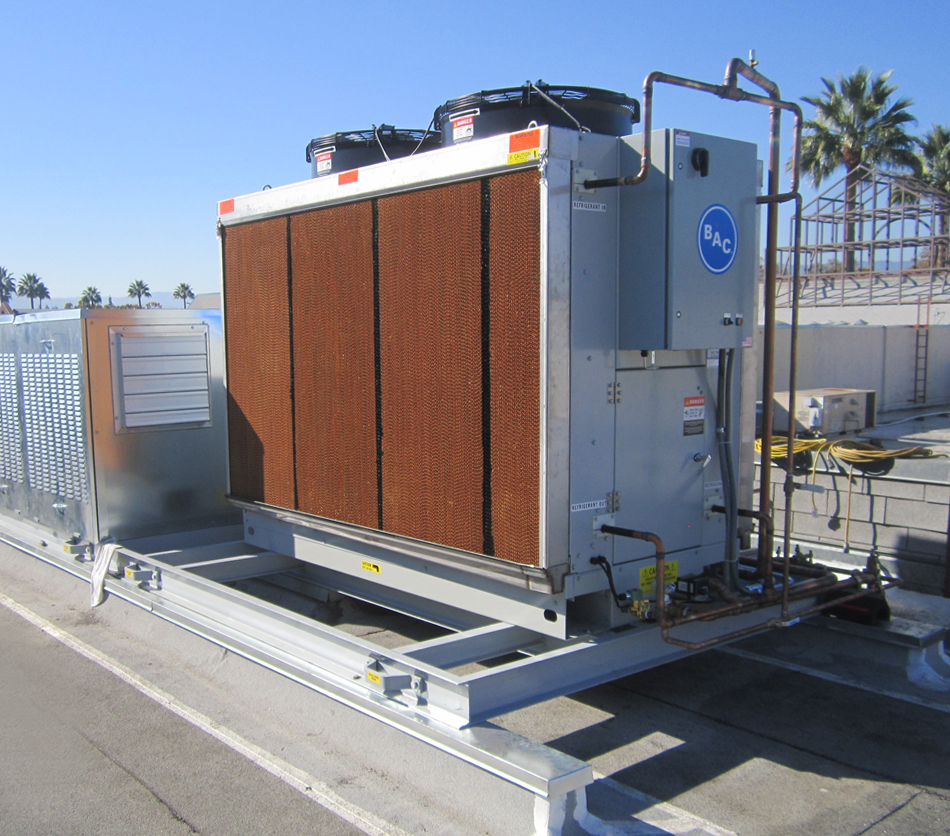 TrilliumSeries™ Adiabatic Condenser
OPTIMIZE ENERGY AND WATER SAVINGS FOR REFRIGERATION
The TrilliumSeries™ Adiabatic Condenser combines the best of evaporative and dry cooling to optimize energy and water savings. Users can reduce peak energy use by 44% vs. traditional air-cooled products or reduce water use by 90% vs. traditional evaporative products. For all of your commercial and industrial refrigeration application needs CO2  and ammonia are available.
Up to 376 tons2
Adiabatic // EC Fans // Controls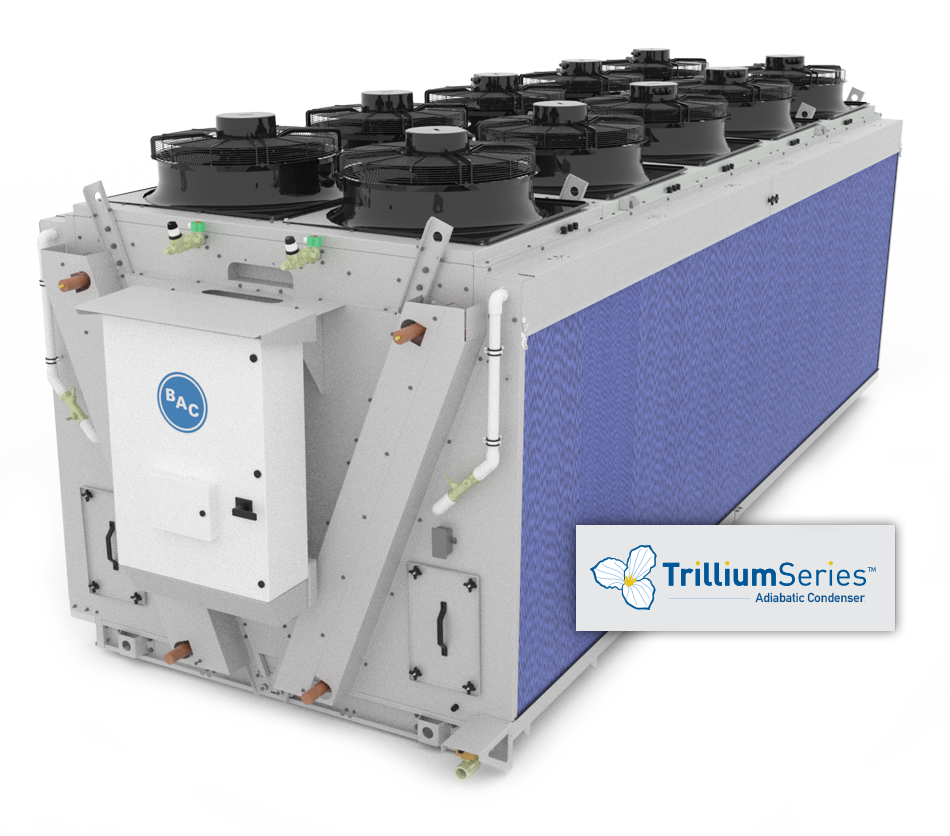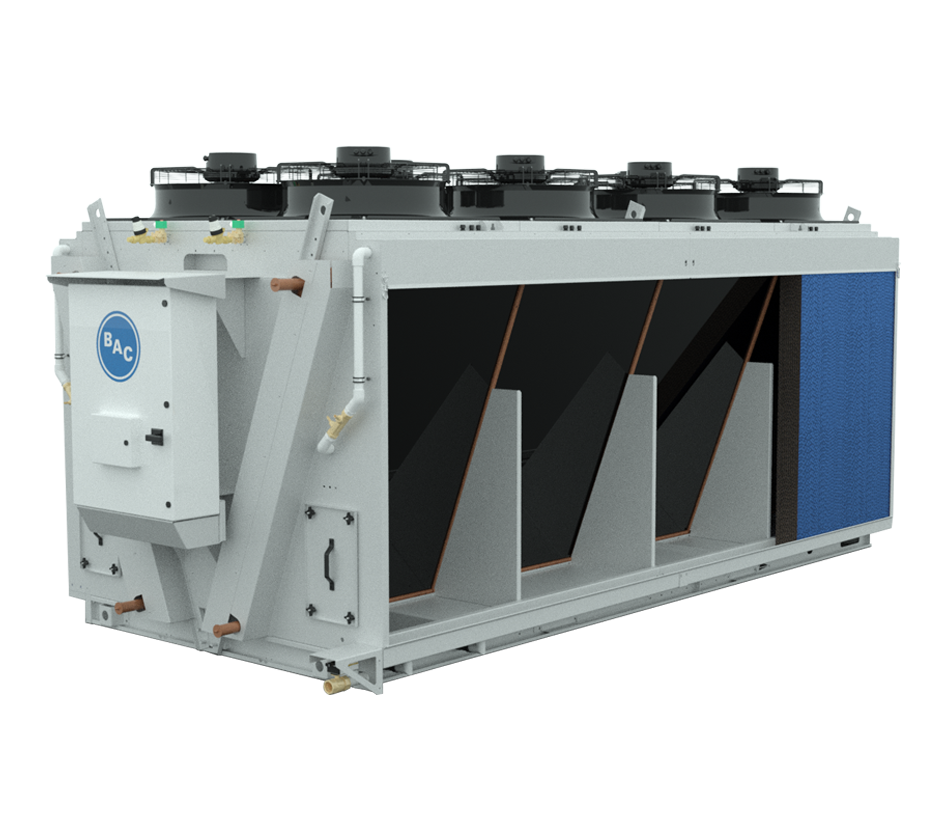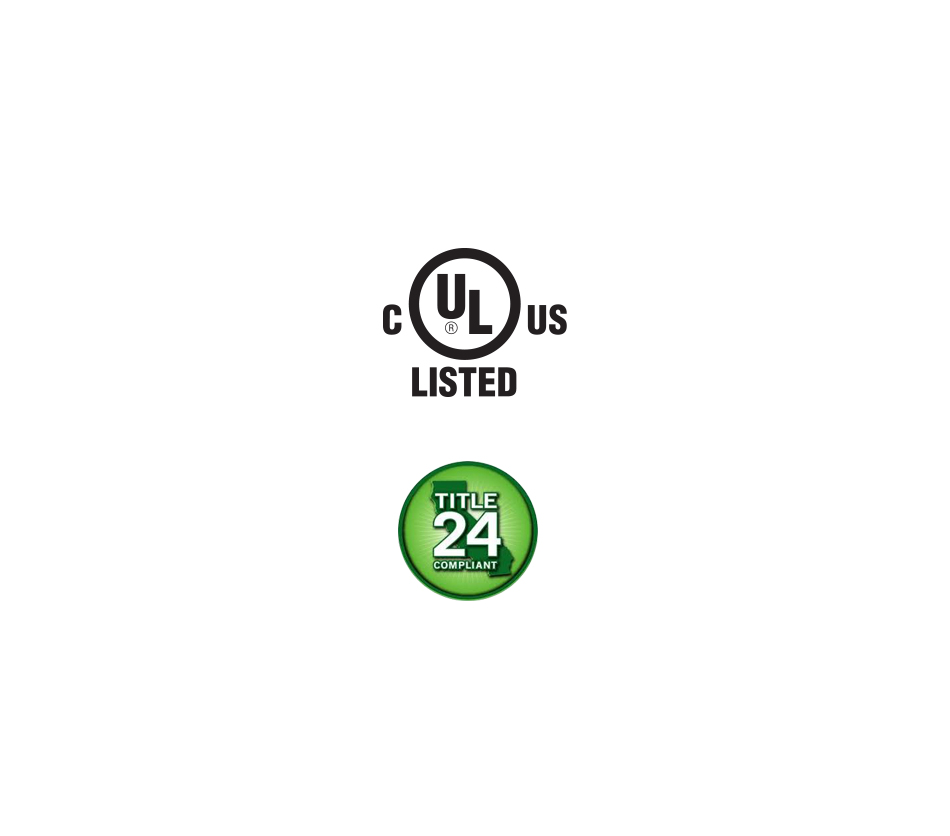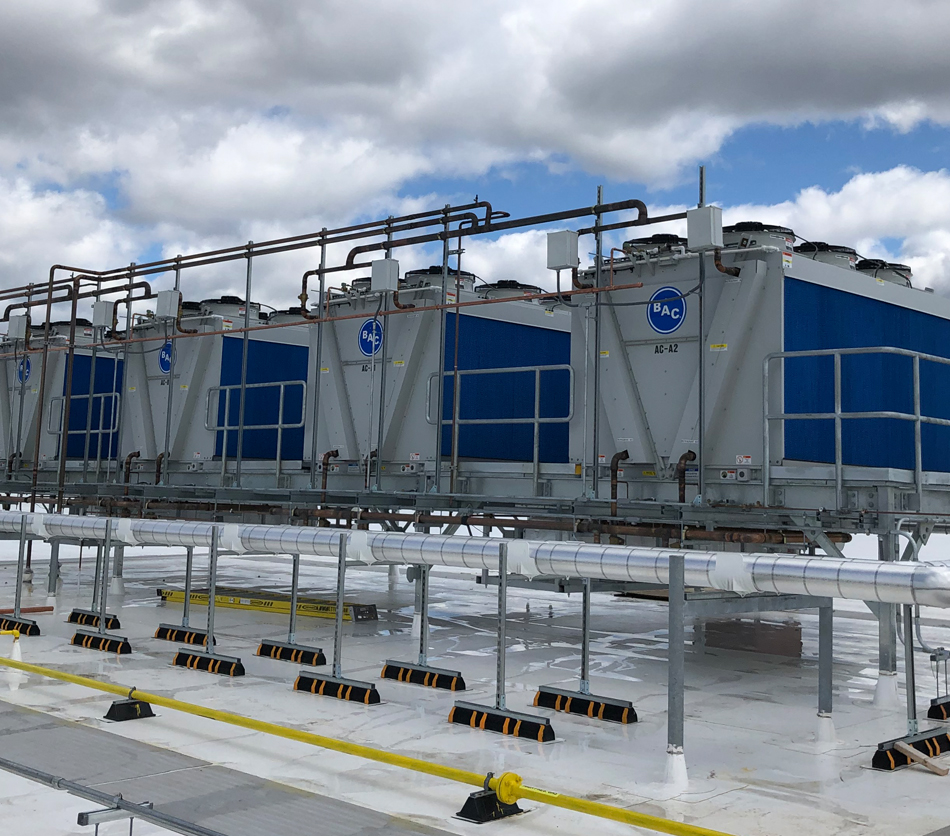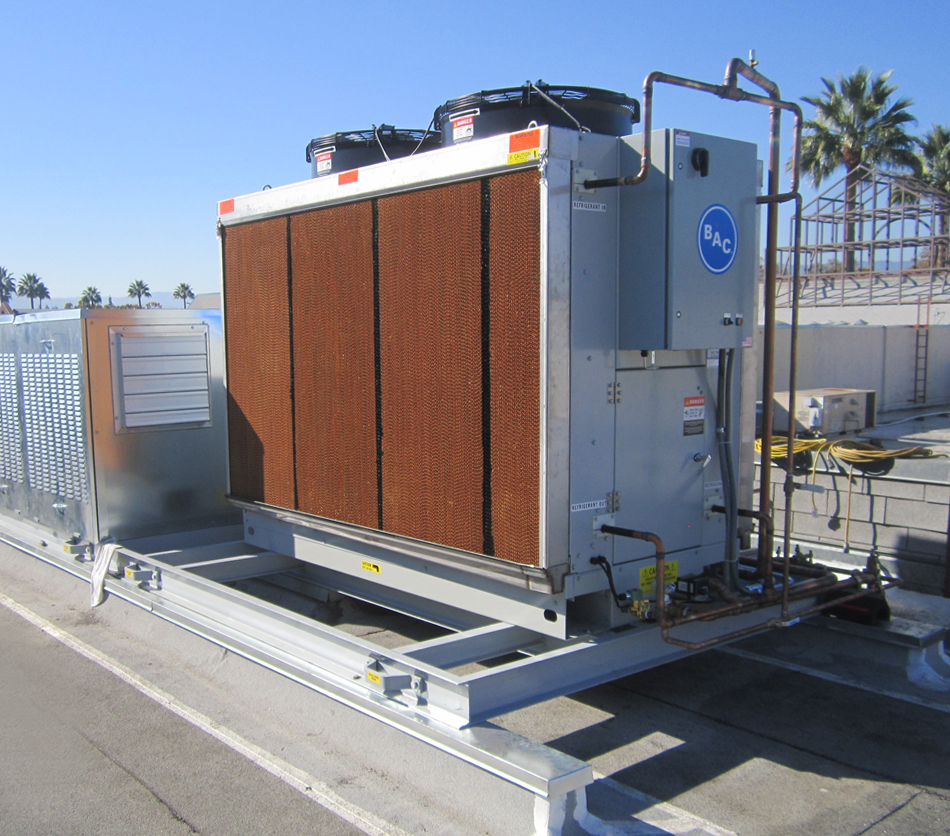 TrilliumSeries™ Adiabatic Condenser – Construction and Operation
The TrilliumSeries™ Adiabatic Condenser saves energy, reduces refrigerant charge, and lowers operating costs. This short animation highlights the TrilliumSeries construction details and its principle of operation.
TrilliumSeries™ Adiabatic Condenser Maintenance Video
Learn how easy it is to maintain the TrilliumSeries™ Adiabatic Condenser. To maintain the unit, all you need are a few simple items: a standard Garden Hose, a Screwdriver, and the O&M Manual. There are no major tools required!
TrilliumSeries™ Adiabatic Condenser Benefits
With the TrilliumSeries™ Condenser from Baltimore Aircoil Company, you'll save money, reduce refrigerant charge, and lower operating costs. In fact, the TrilliumSeries™ from BAC has the lowest total cost of ownership for supermarket refrigeration systems, with a 44% reduction in peak energy usage compared to air cooled condensers.
BAC Leads the World in Heat Transfer Solutions
Discover BAC's ongoing innovations in using the power of water to save energy in this segment of Inside the Blueprint that aired on Fox Business.
Benefits
Energy

Water

Reliability

Maintenance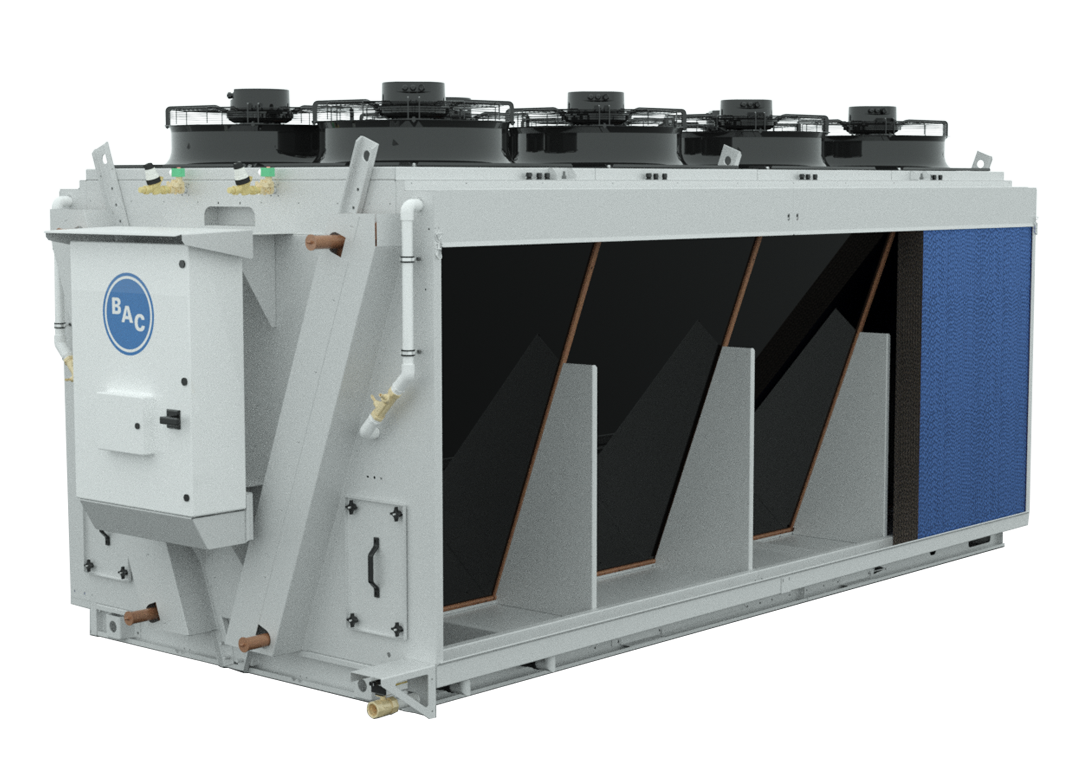 Whisper Quiet Fans: Direct drive VSEC motors minimize fan energy requirement
Controls: Plug and play, self-contained capability, optimized energy and water savings, communication protocol flexibility, and automatic unit self-cleaning.
Pre-Cooler: Highest efficiency pads for the coldest air possible minimizes fluid temperatures and compressor energy usage year-round.
Lowest System Energy
UP TO 44% PEAK ENERGY REDUCTION*
Achieve lowest condensing temperatures and compressor energy savings year-round with BAC's highest-efficiency and fully-wetted pre-cooler pads and daily self-clean protocols

Optimize unit and compressor energy with built-in capabilities for head-pressure and TD control, via remote fan control or self-contained operation with the plug-and-play controls

Different modes available to achieve peak performance during the day and conserve energy and limit sound at night

Potential for substantial state and local energy rebates
* Compared to a system using air-cooled units by operating compressors at significantly lower condensing temperatures.

Get in touch with an expert near you.

Want to select your specific model?
Contact Your Local BAC Representative
For new equipment, parts and inspection, or general inquiries, please fill out this form.