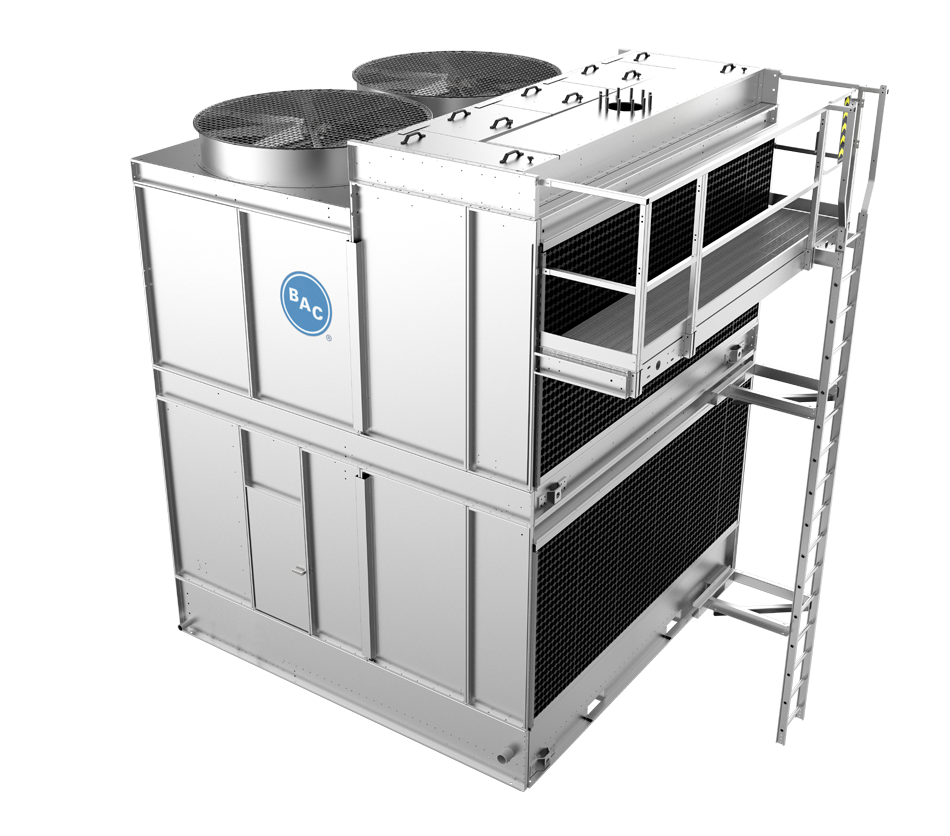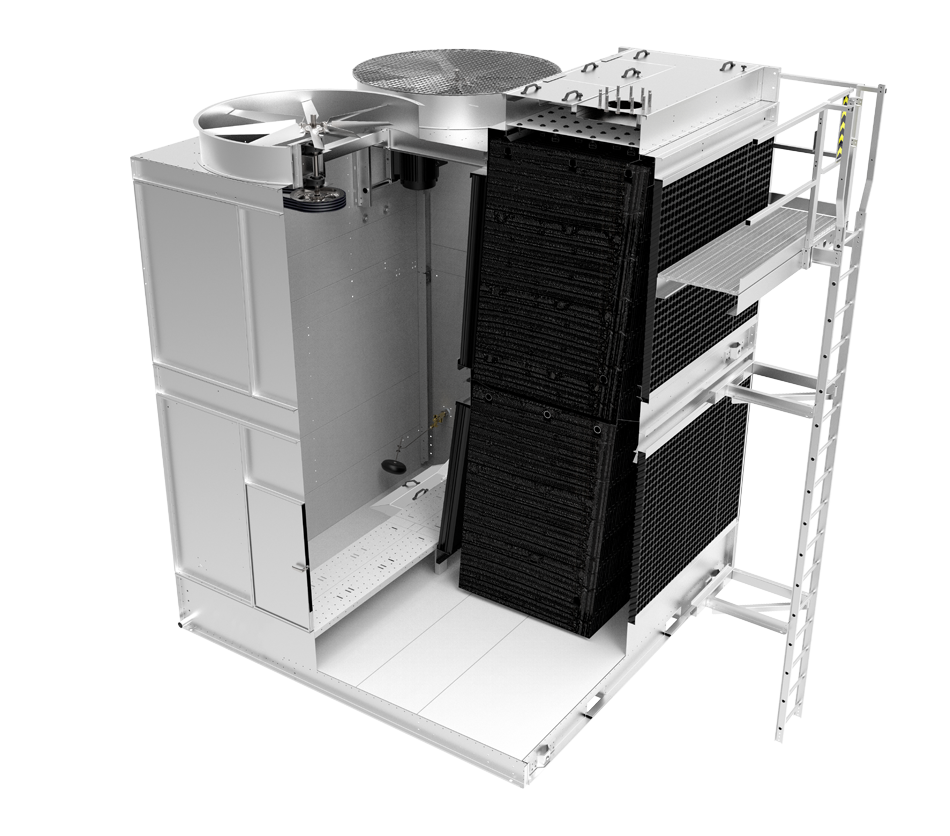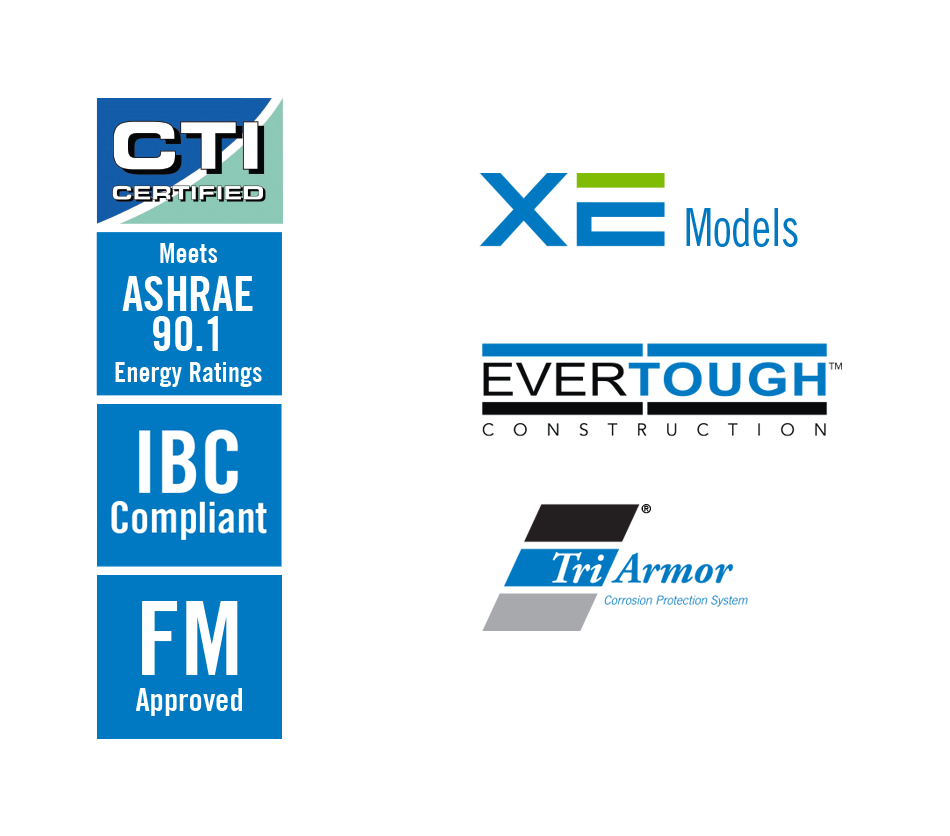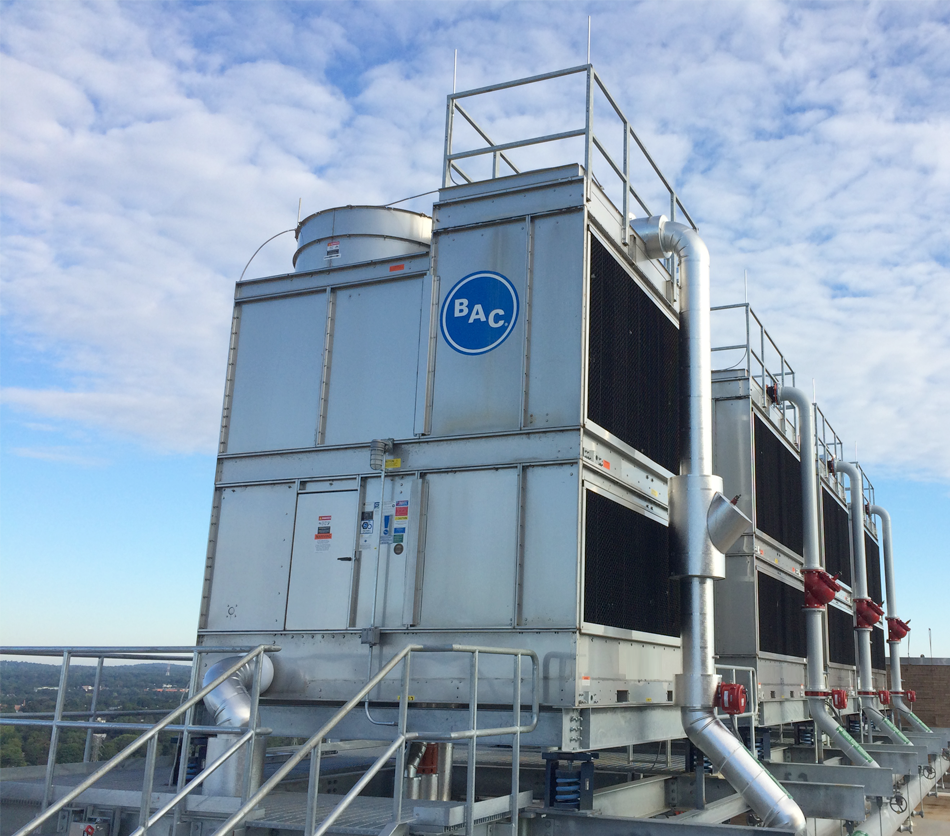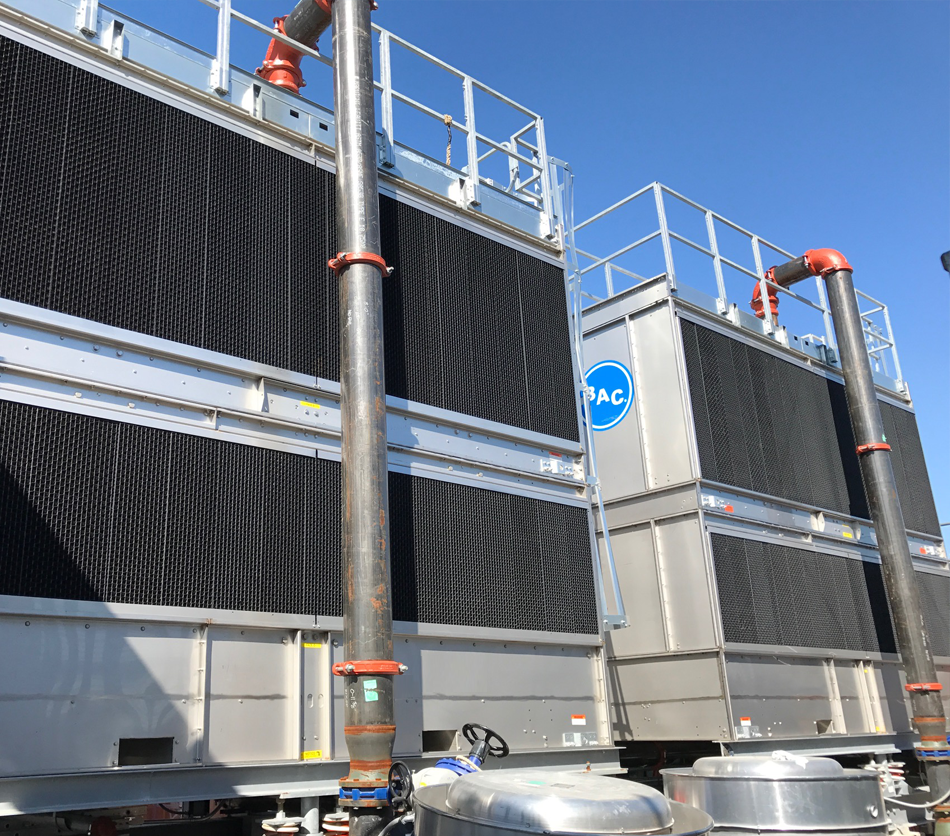 Series 1500 Cooling Tower
MOST SERVICEABLE UNIT FOR TIGHT SPACES
The Series 1500 Cooling Tower is the best solution for applications requiring low maintenance and layout flexibility, as the single side air inlet design allows it to fit into tight spaces. It also has the lowest energy and maintenance costs. You can easily access all major components from the interior of the unit. Extreme Efficiency (XE) models further reduce the unit's energy and operating costs.
Thermal Capacity: 92 - 747 tons1
Flow Rate: Up to 3,150 USGPM1
Crossflow // Axial Fan // Induced Draft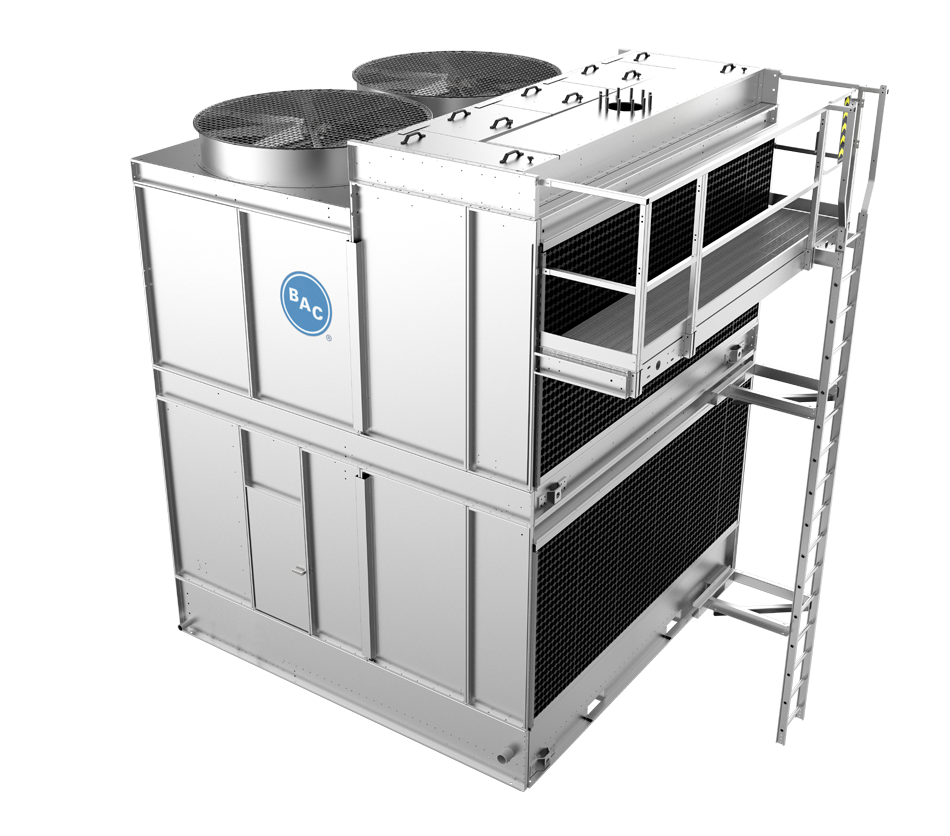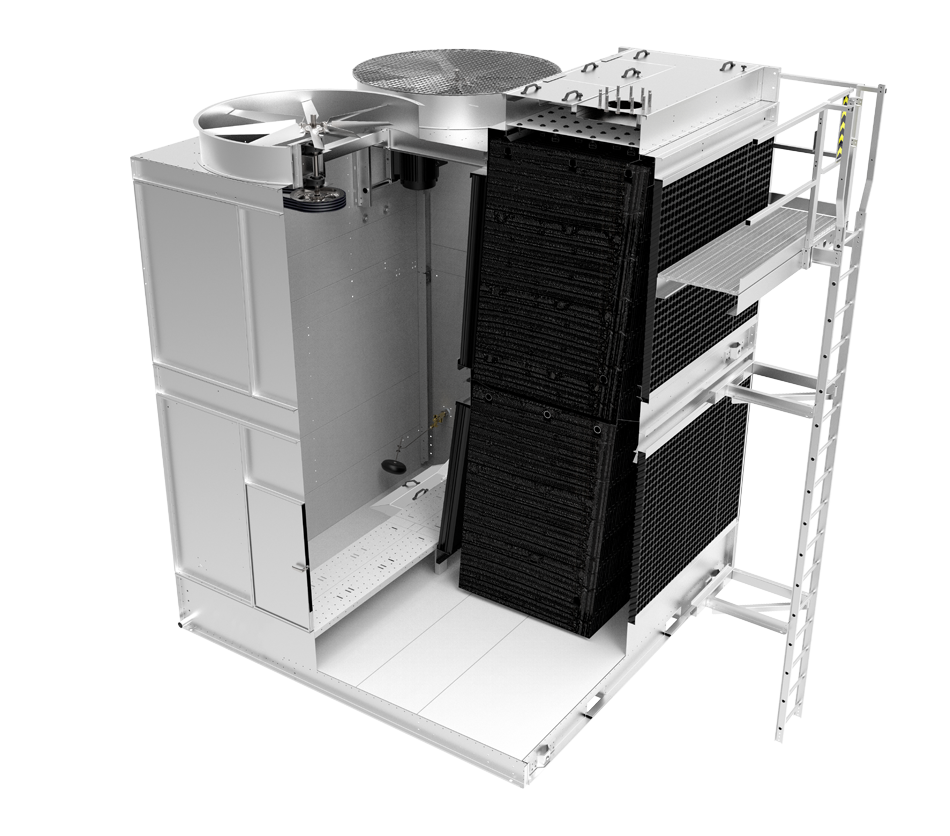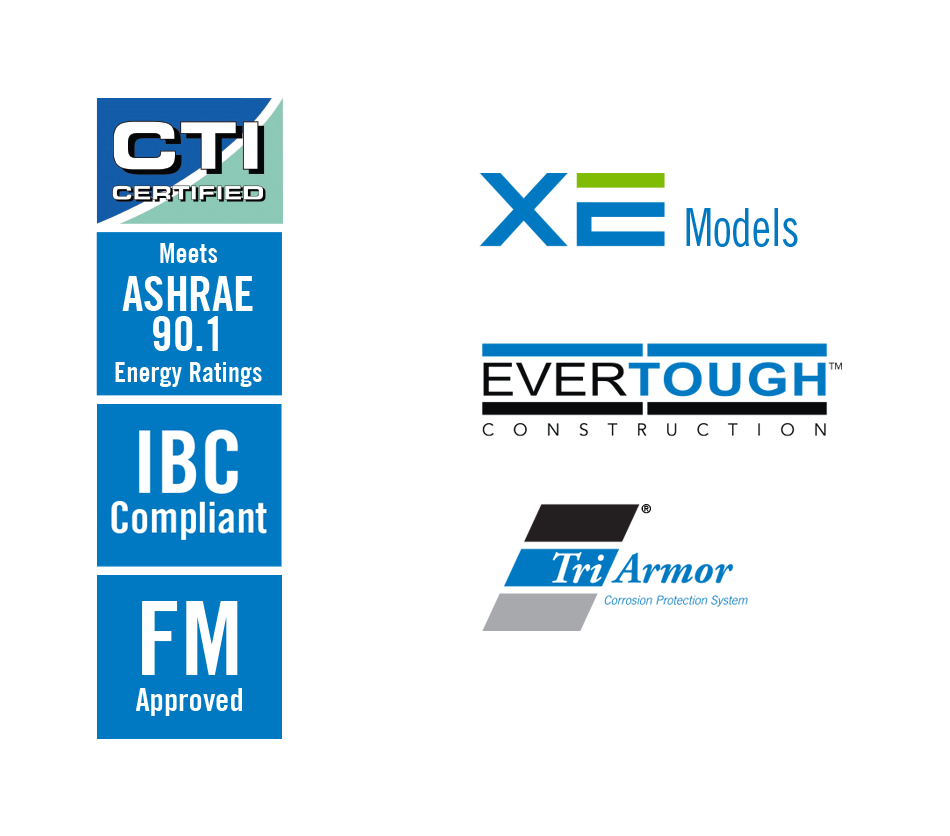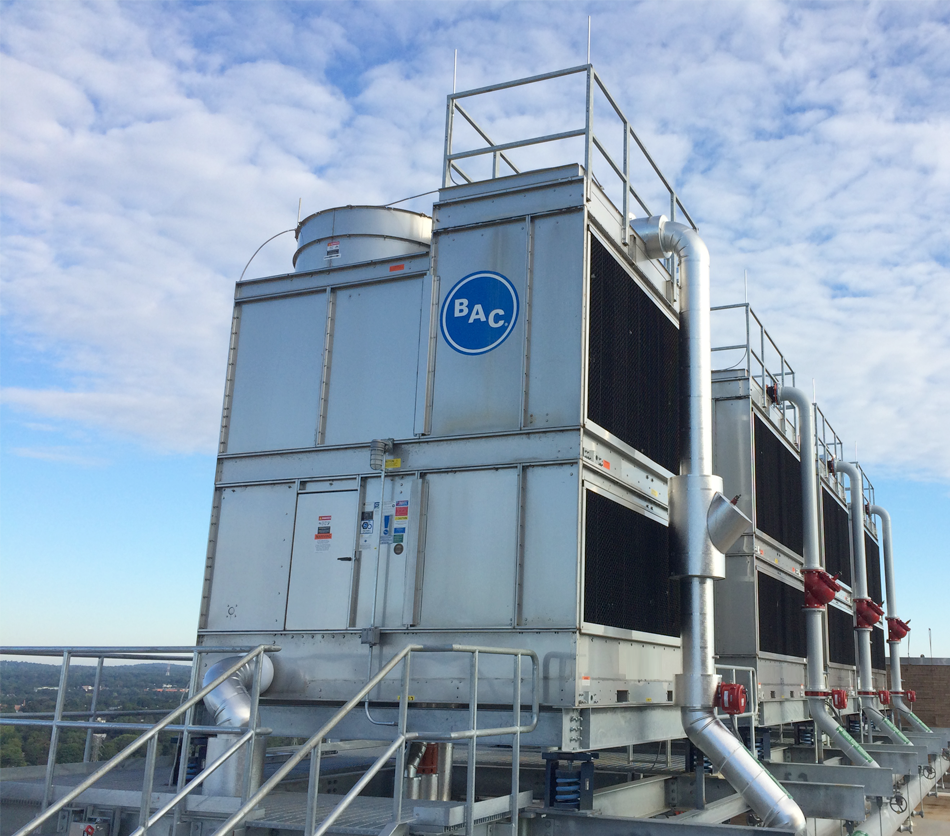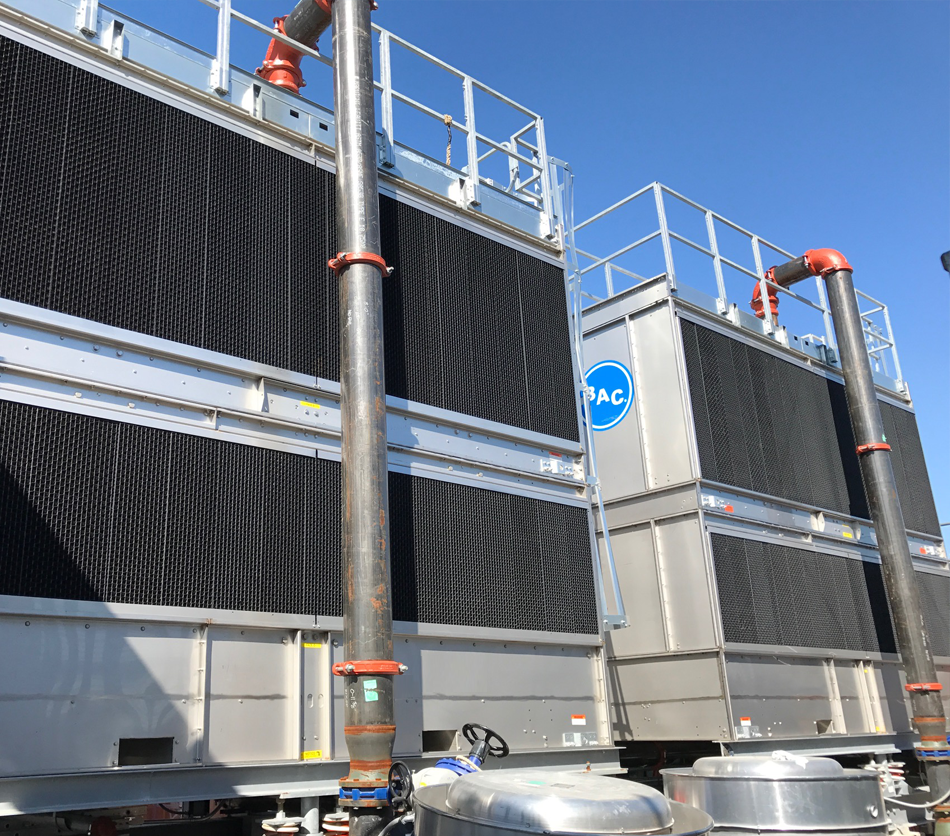 Series 1500 – Construction and Operation
This short animation highlights the Series 1500 Cooling Tower's unique construction details and its principle of operation, explaining how the tower works.
Series 1500 Rigging - Cambridge Hospital
Cambridge Hospital had existing Series V Cooling Towers that were no longer meeting the needs of the growing hospital. The BAC Representative, Jim Darragh from Emerson Swan, Inc., suggested replacing the existing units with Series 1500 Cooling Towers because they are designed to fit the same space with the same steel support layout as the existing Series V equipment, with higher capacity while using less energy, and with lower sound. The contractor TG Gallager removed the existing units and installed three new Series 1500 Cooling Towers.
Series 1500 Rigging - Broadfalls Apartments
The Broadfalls Apartment Building in Falls Church, VA replaced a 20 year old Series 1500 Cooling Tower. With layout restrictions, the Series 1500 was the obvious choice for this job to minimize installation costs associated with support steel, piping, and connection work. The new Series 1500 was also an XE model which reduced the energy consumption by 25%.
TriArmor® Corrosion Protection System
The TriArmor® Corrosion Protection System provides the ultimate cold water basin protection in the harshest environments. Watch this video to learn more.
BAC Leads the World in Heat Transfer Solutions
Discover BAC's ongoing innovations in using the power of water to save energy in this segment of Inside the Blueprint that aired on Fox Business.
Benefits
Maintenance

Reliability

Energy

Layout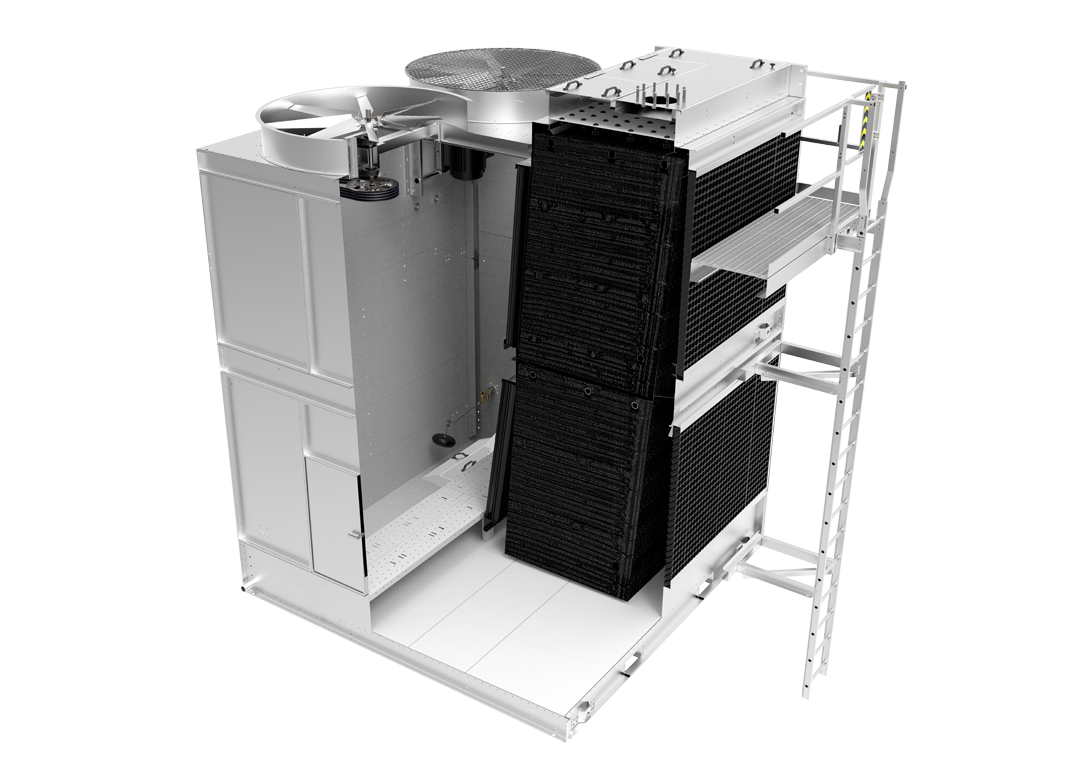 Water Distribution System: Easily access the hot water basin and spray nozzles for maintenance.
Internal Walkway (Optional): Allows access to the spacious plenum area for maintenance and inspections of the basin, make-up, fill, and drive system.
Crossflow Design: Easier accessibility reduces maintenance and operating costs which helps ensure peak system energy efficiency.
Factory Assembled Platforms & Ladders (Optional):  Allows operators to safely inspect the nozzles while the unit is in operation.
Lowest Maintenance Costs
26% LOWER ANNUAL MAINTENANCE COSTS*
Easy access to the cold water basin, hot water basin, and the drive system with the crossflow design, large access doors, and an internal walkway

Fast inspection of the spray distribution system while the unit is in operation

Increased ease of access with optional factory pre-assembled external platforms and ladders
*Compared to counterflow cooling towers

Get in touch with an expert near you.

Want to select your specific model?
Contact Your Local BAC Representative
For new equipment, parts and inspection, or general inquiries, please fill out this form.