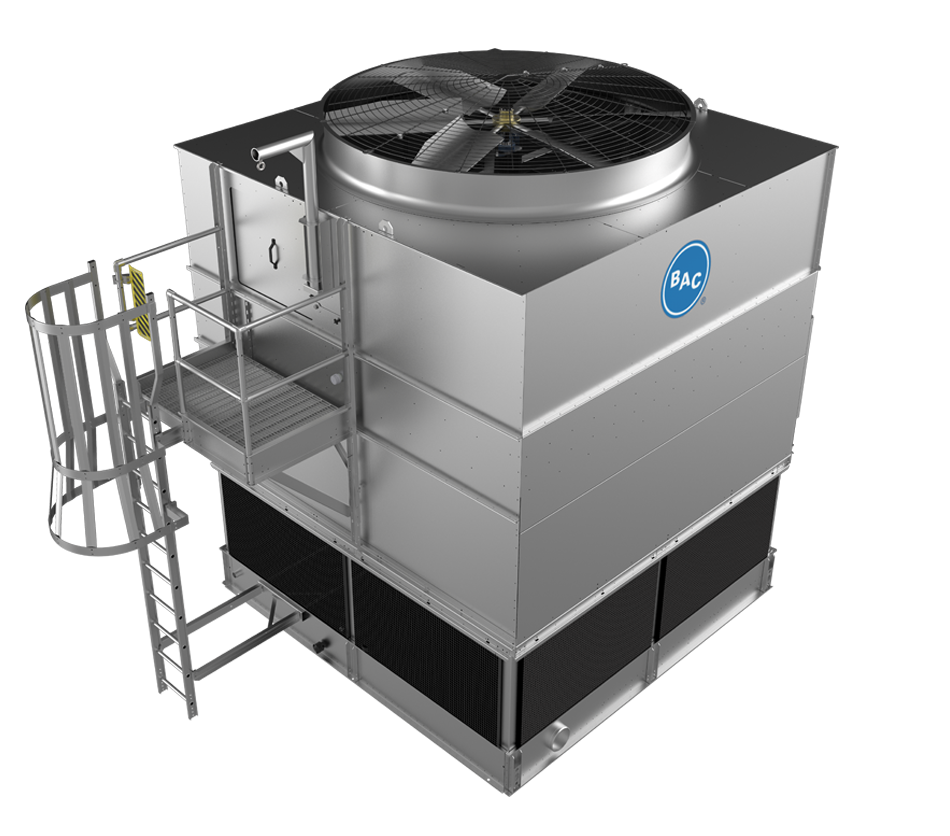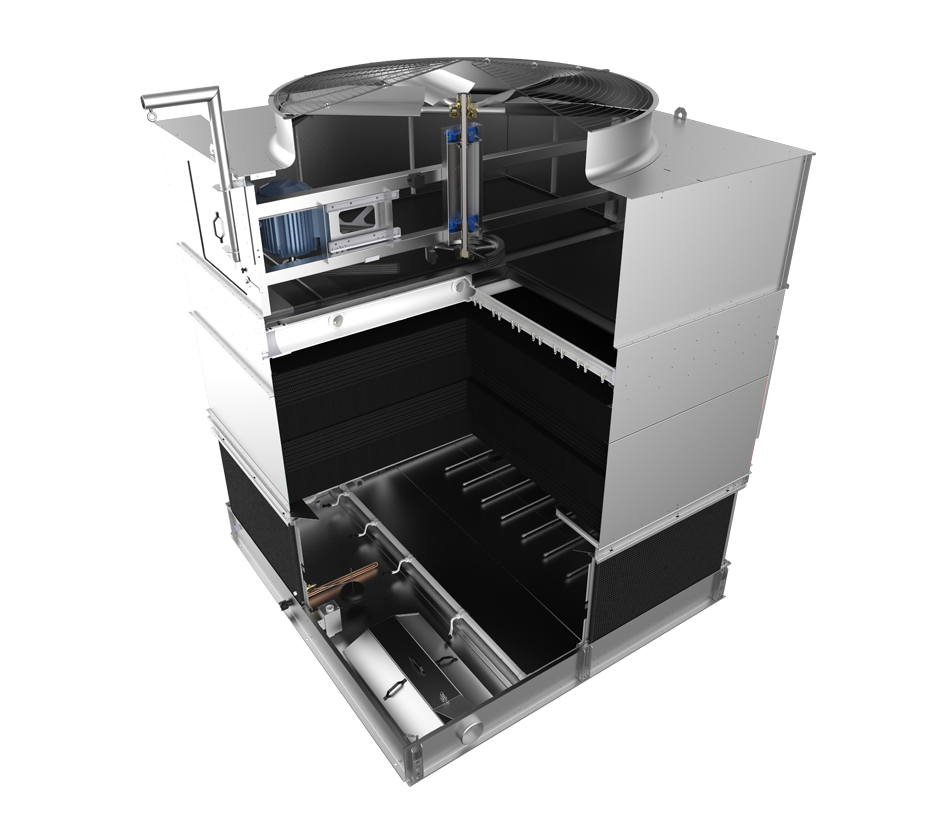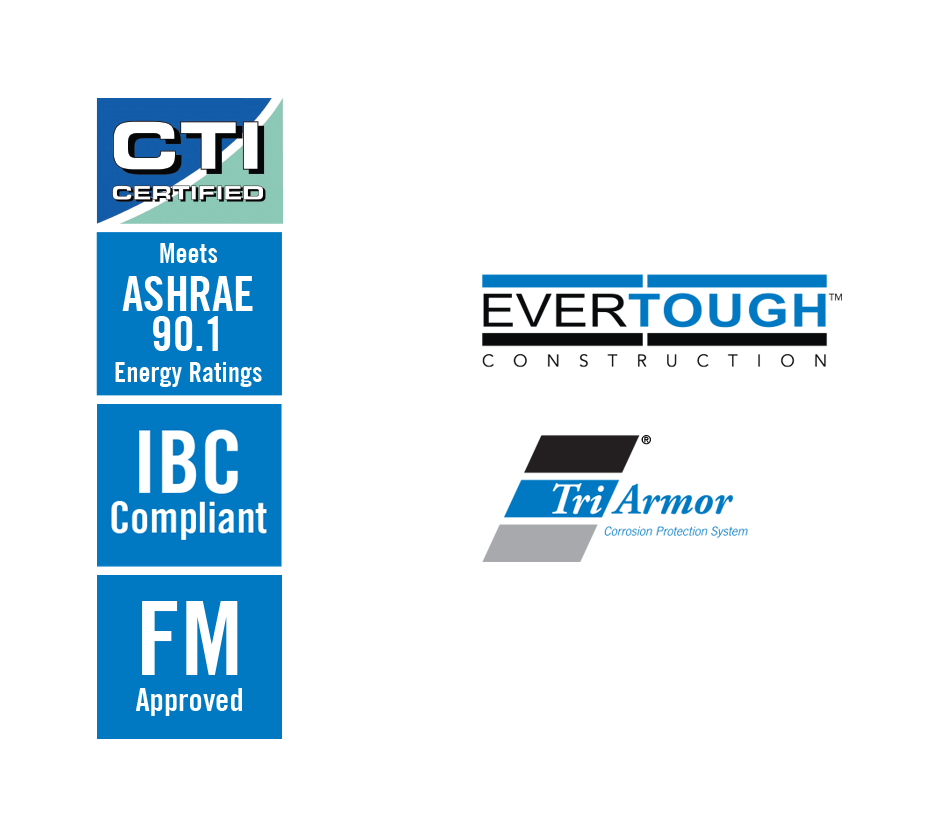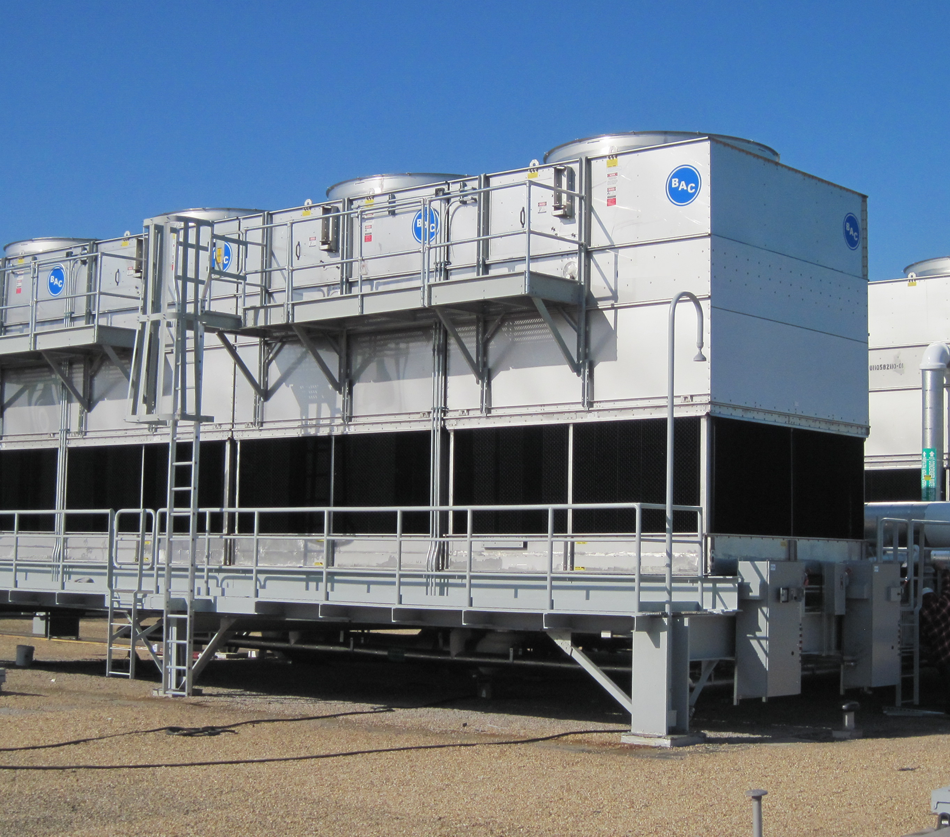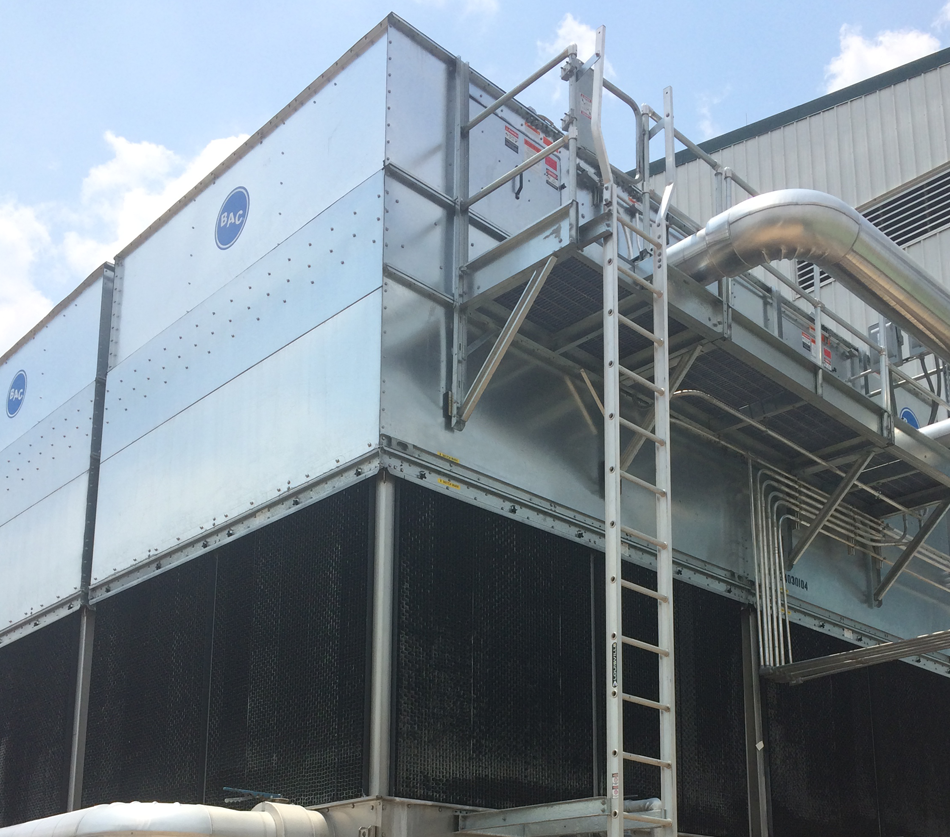 PT2 Cooling Tower
MOST COMPACT COOLING TOWER
The PT2 Cooling Tower provides the highest amount of cooling in the most compact footprint in the industry, lowering the total amount of space required. It an ideal solution for applications where space is at a premium.
Thermal Capacity: 103 - 827 tons1
Flow Rate: Up to 3,100 USGPM1
Counterflow // Axial Fan // Induced Draft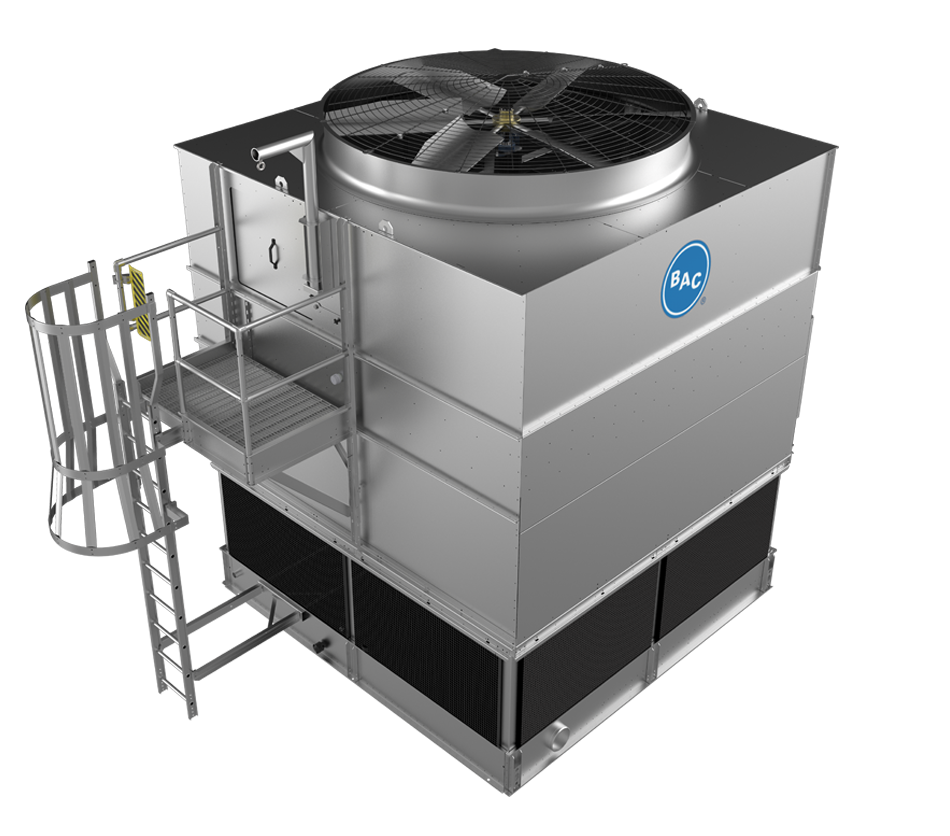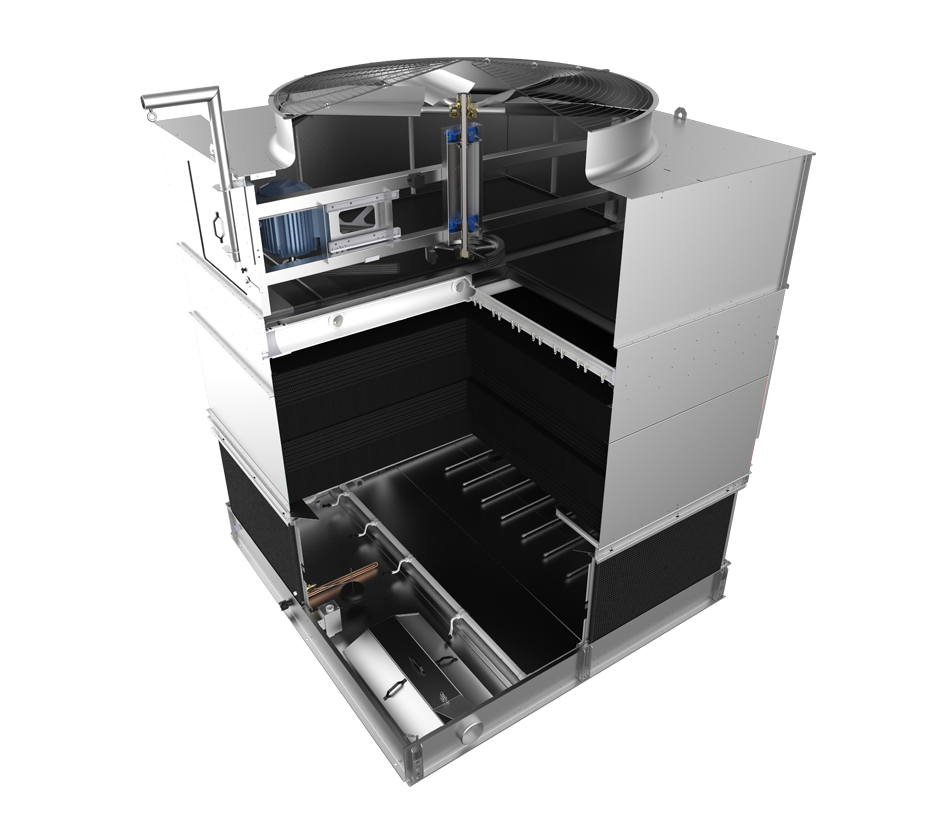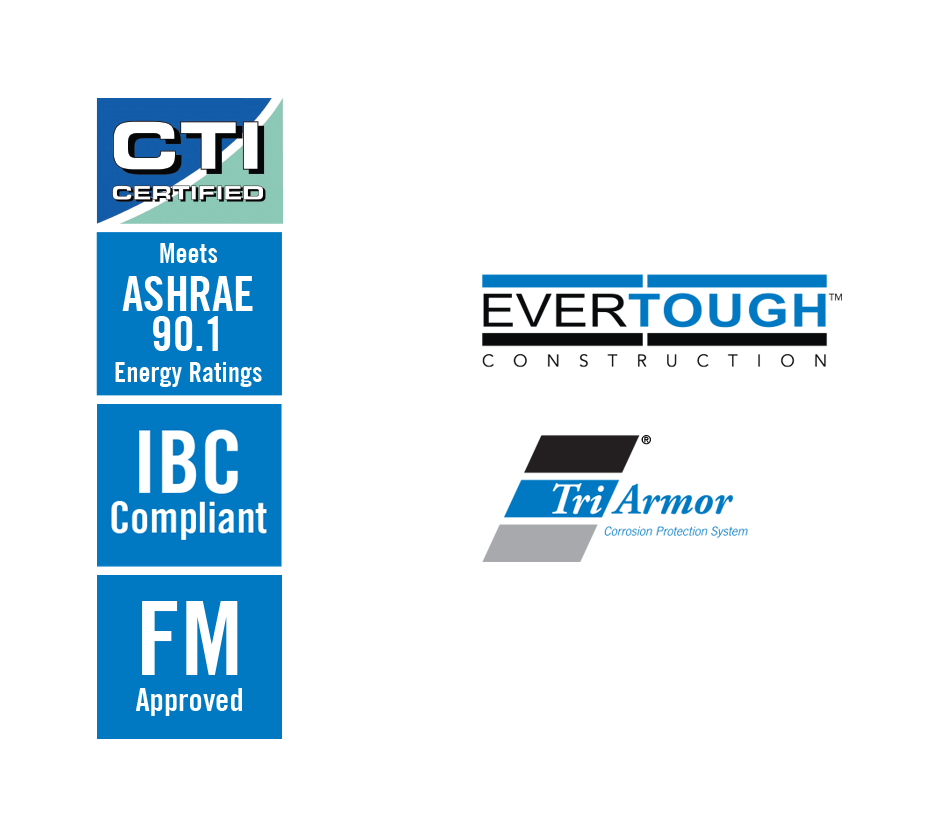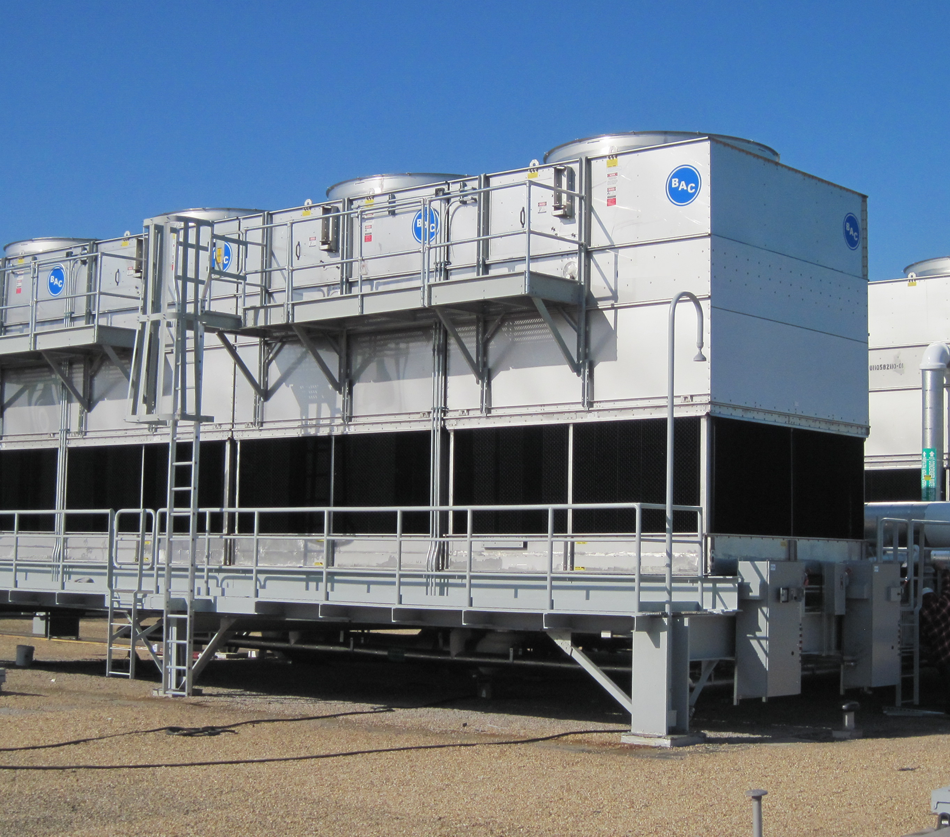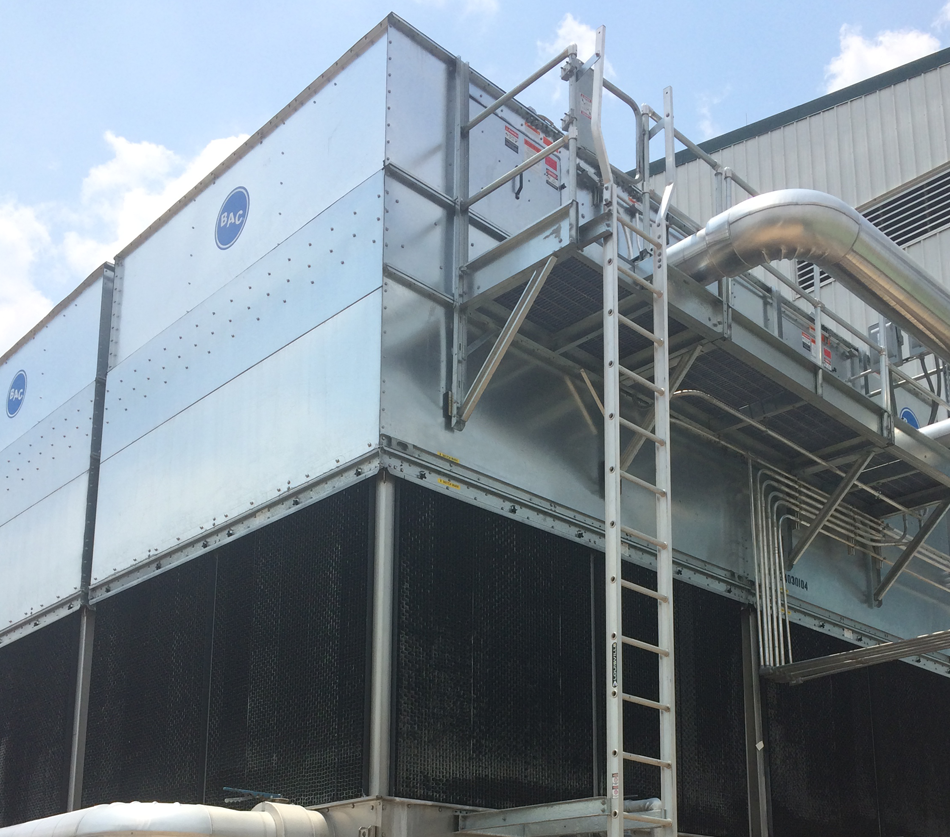 PT2 Rigging - Kincaid Towers
Watch this replacement job where PT2 Cooling Towers were rigged at the Kincaid Towers in Lexington, KY. © 2018 General Steel Crane & Rigging
TriArmor® Corrosion Protection System
The TriArmor® Corrosion Protection System provides the ultimate cold water basin protection and is more corrosion-resistant than Type 316 stainless steel. In our extreme durability test it held up to explosives, ballistics, heavy impact, and chemical tests, and the results speak for themselves. It is constructed with G-235 galvanized steel, thermosetting hybrid polymer, and a proprietary polyurethane barrier.
BAC Leads the World in Heat Transfer Solutions
Discover BAC's ongoing innovations in using the power of water to save energy in this segment of Inside the Blueprint that aired on Fox Business.
How it's Made: Evaporative Cooling Towers
Have you ever wondered how many steps go into making a Closed Circuit Cooling Tower? Well, here's your chance to find out! This segment was filmed at BAC's Manufacturing Plant in Milford, DE with Discovery Communications. Copyright © 2014 Discovery Communications, Inc.
Benefits
Footprint

Installation

Reliability

Maintenance

Compact Footprint
OPTIMAL FOOTPRINT FOR LOW TO MEDIUM TONNAGE APPLICATIONS
Increased tonnage in a smaller space with induced draft counterflow technology and high efficiency PVC fill

Additional layout flexibility with only

3' of space needed around the unit for airflow
Key Resources
Custom Features & Options

Get in touch with an expert near you.

Want to select your specific model?