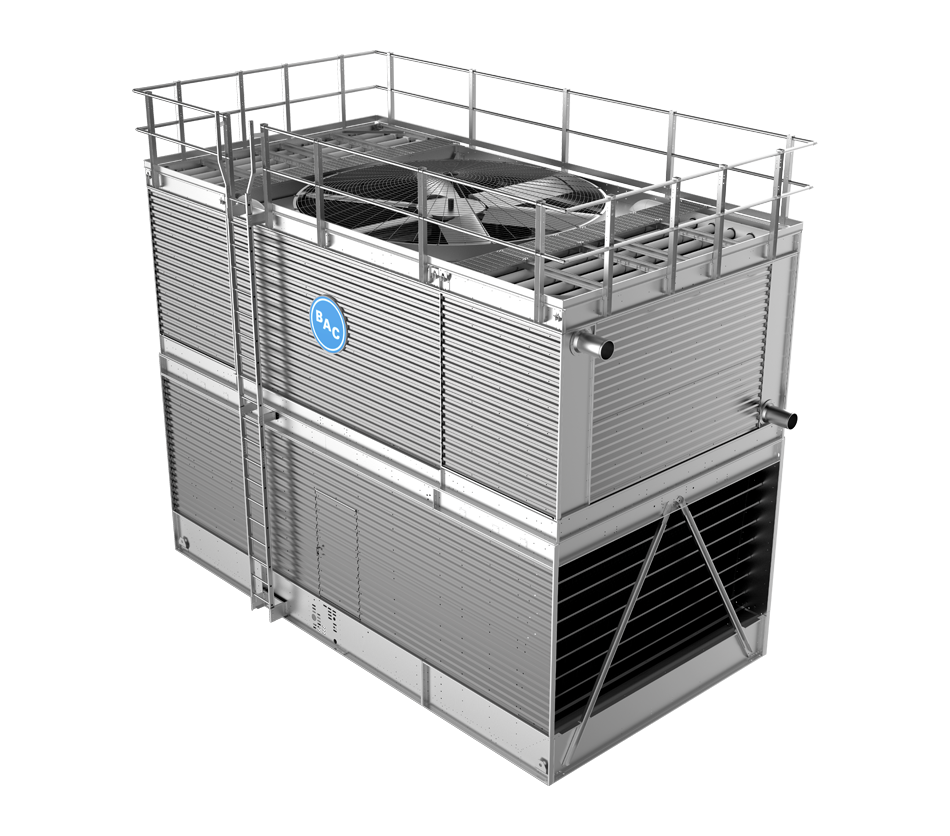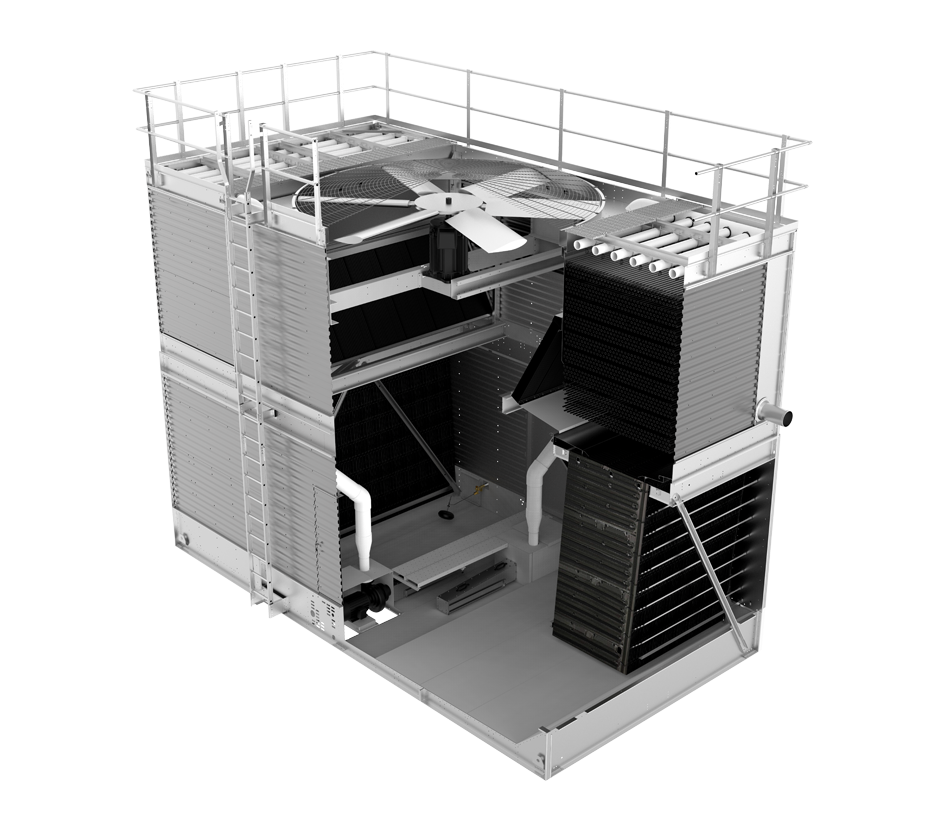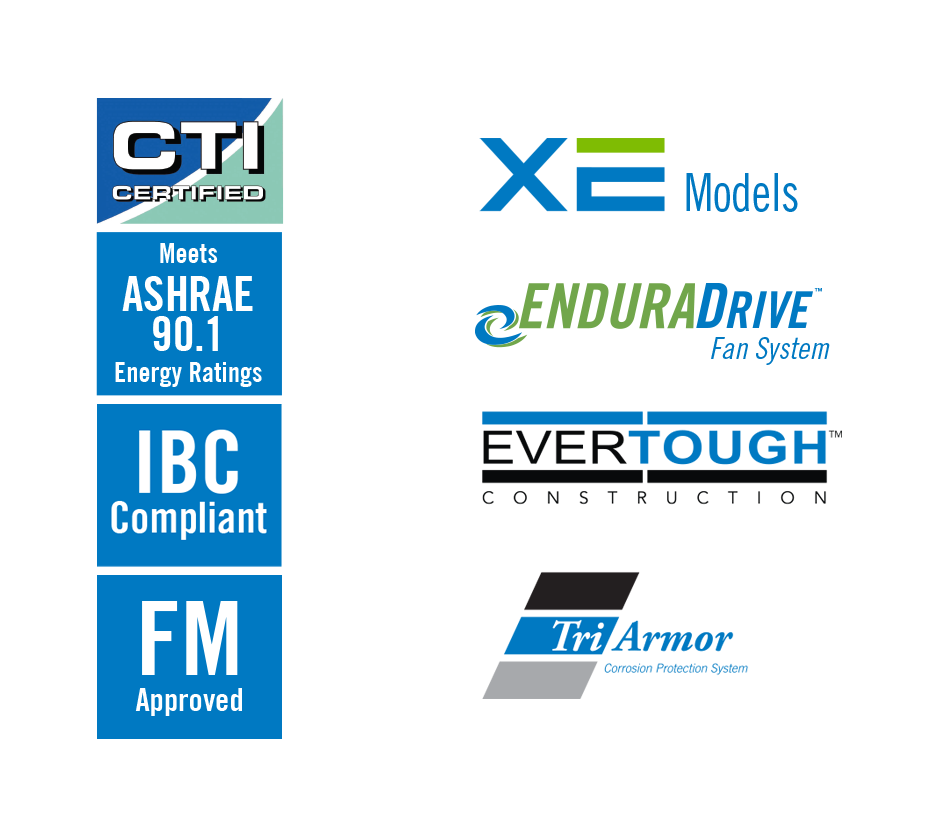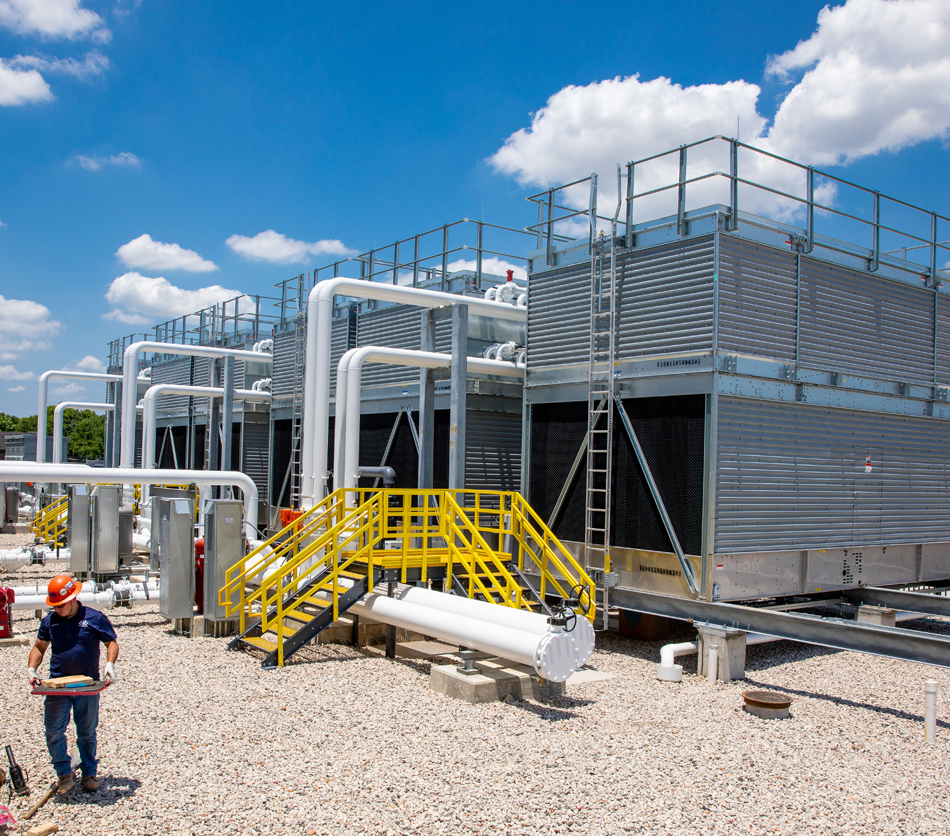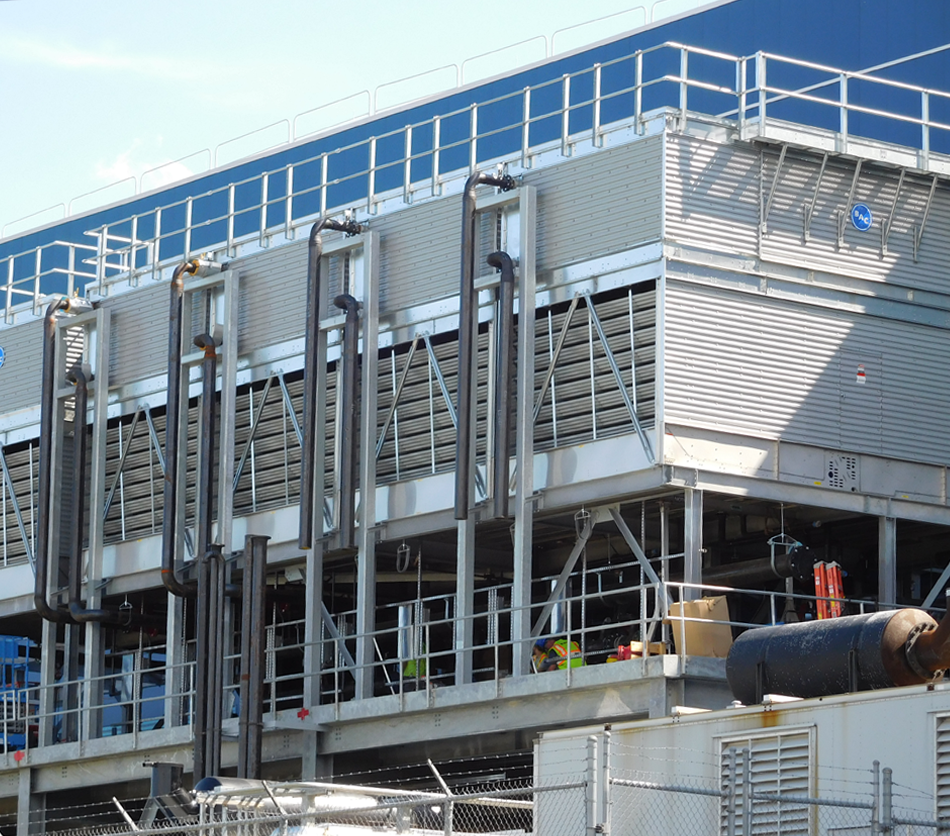 FXV3 Closed Circuit Cooling Tower
MAXIMIZES SYSTEM EFFICIENCY AND SPACE SAVINGS
The FXV3 Closed Circuit Cooling Tower is perfect for applications to maximize system efficiency and space savings for large projects. The FXV3 has the largest capacity in a single cell of any closed-loop system and provides the added value of reduced operating costs, improved reliability, and a cost-effective solution to both the owner and the installing contractor for large projects.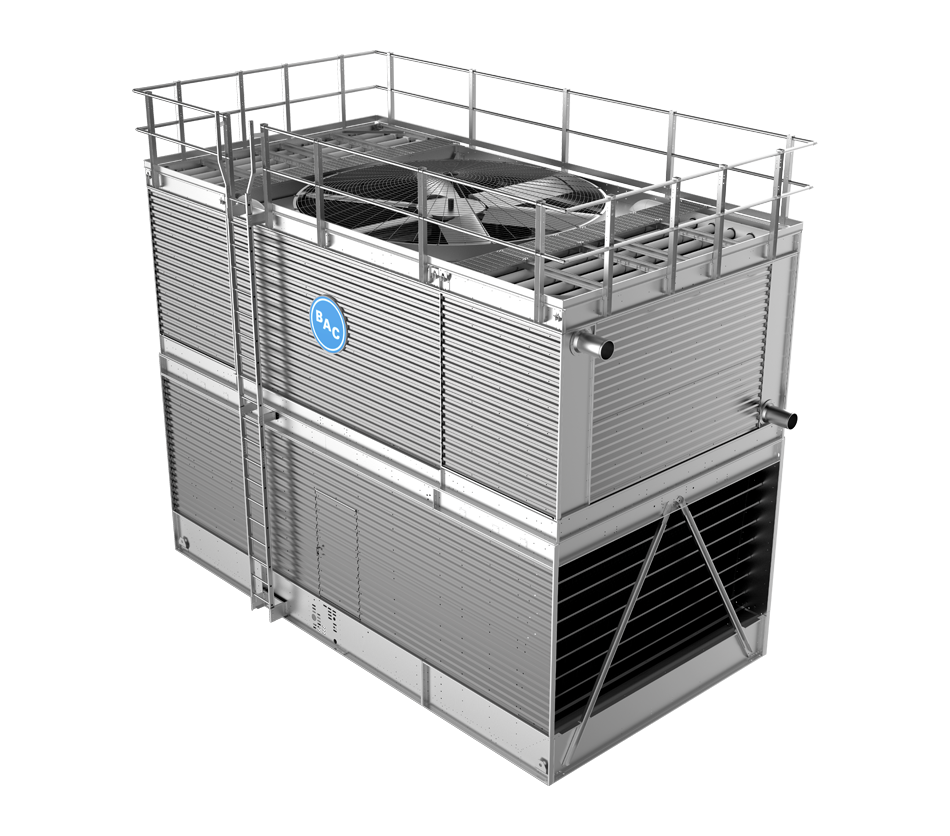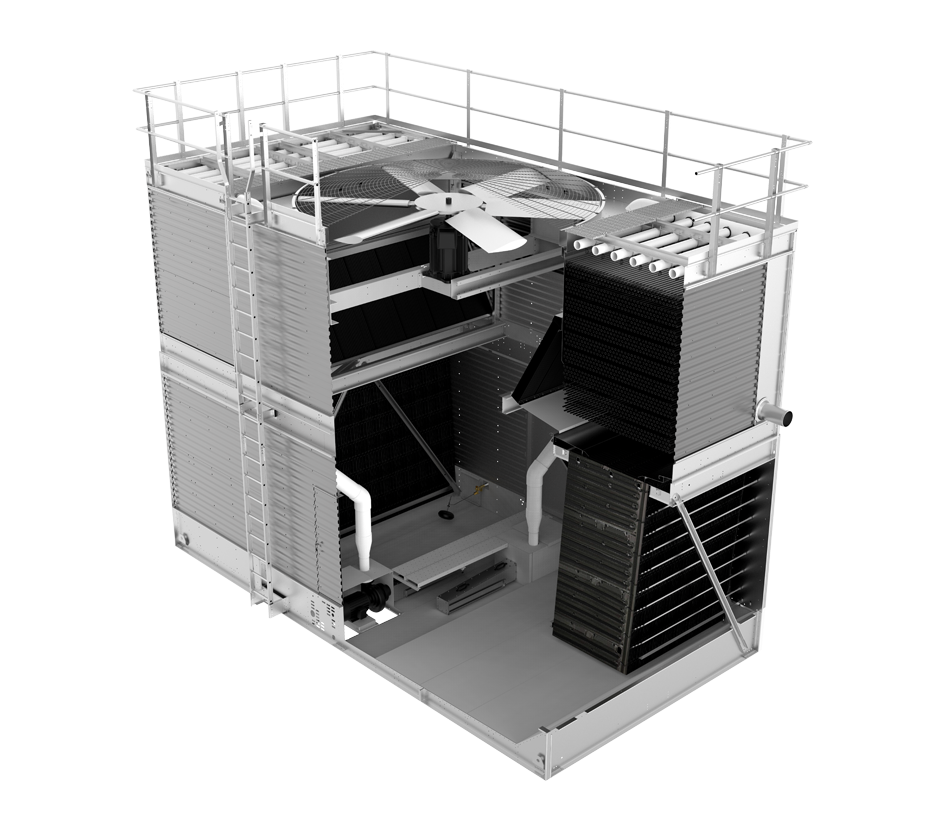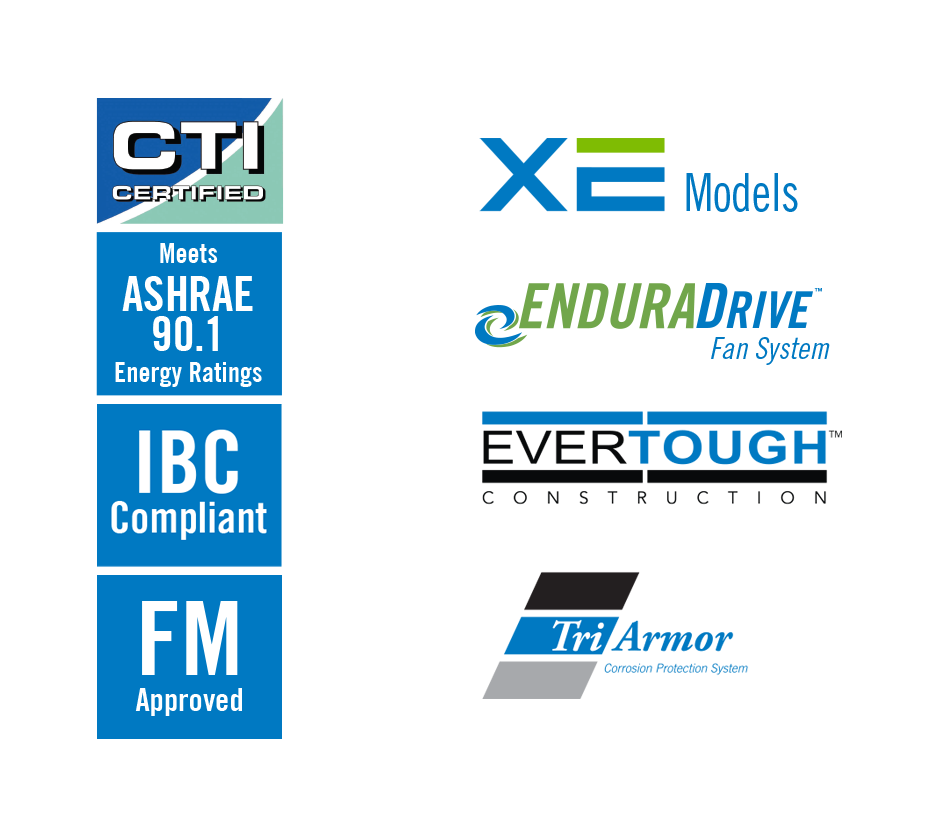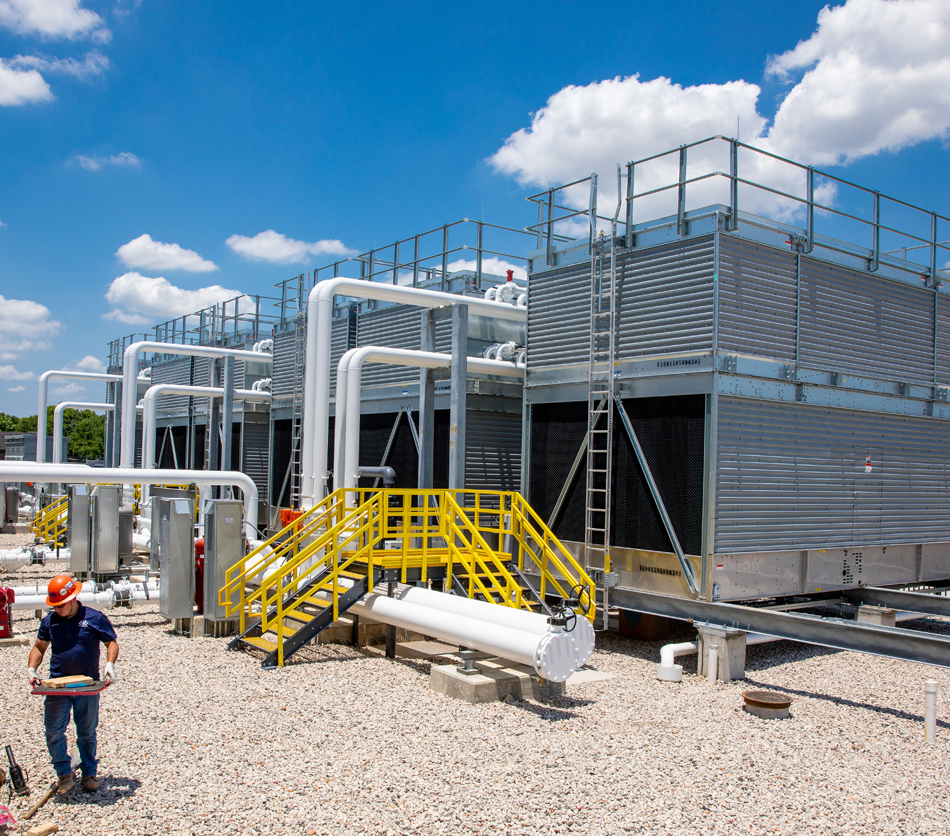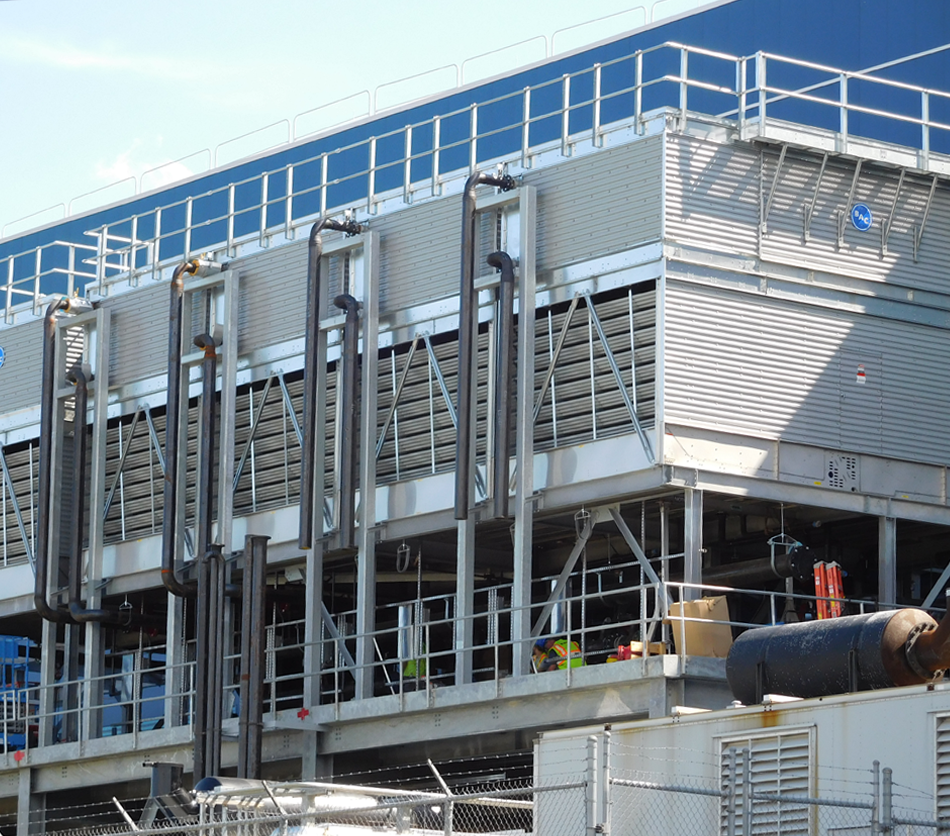 Closed Loop Systems
In this webinar, BAC's Frank Morrison and Andrew Rushworth review how closed loop cooling systems deliver many benefits compared to traditional open loop systems, such as reduced fouling, less risk of fluid contamination, and increased system reliability and uptime. Several methods can be used to "close the loop", including the use of an open circuit cooling tower coupled with a plate & frame heat exchanger or the use of a closed circuit cooling tower, also called a fluid cooler.
BAC Leads the World in Heat Transfer Solutions
Discover BAC's ongoing innovations in using the power of water to save energy in this segment of Inside the Blueprint that aired on Fox Business.
ENDURADRIVE® Fan System
The ENDURADRIVE® Fan System offers the highest reliability, least maintenance and lowest energy costs, giving you total peace-of-mind.
TriArmor® Corrosion Protection System
The TriArmor® Corrosion Protection System provides the ultimate cold water basin protection in the harshest environments. Watch this video to learn more.
Benefits
Operation

Uptime

Maintenance

Installation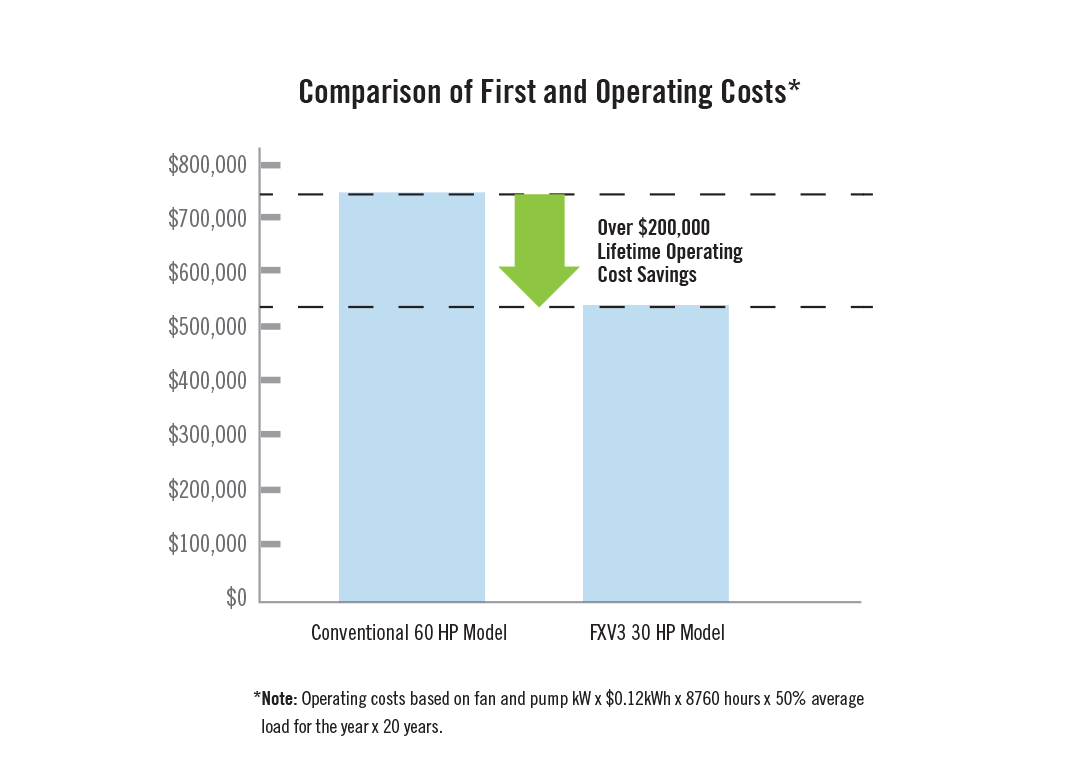 Lowest Operating Costs
UP TO 50% LOWER ENERGY COSTS*
Offers the greatest system efficiency, thanks to the combined crossflow design, and optimized heat transfer surfaces

Up to 40% reduction in operating costs with the XE Models that exceed ASHRAE 90.1 efficiency standards by at least 3 times

Eliminate the need for field thermal performance testing costs with CTI Certification for both water and glycol

Further reduce fouling, maintain system efficiency with the closed loop cooling process
*Compared to traditional fluid coolers.

Get in touch with an expert near you.

Want to select your specific model?
Contact Your Local BAC Representative
For new equipment, parts and inspection, or general inquiries, please fill out this form.