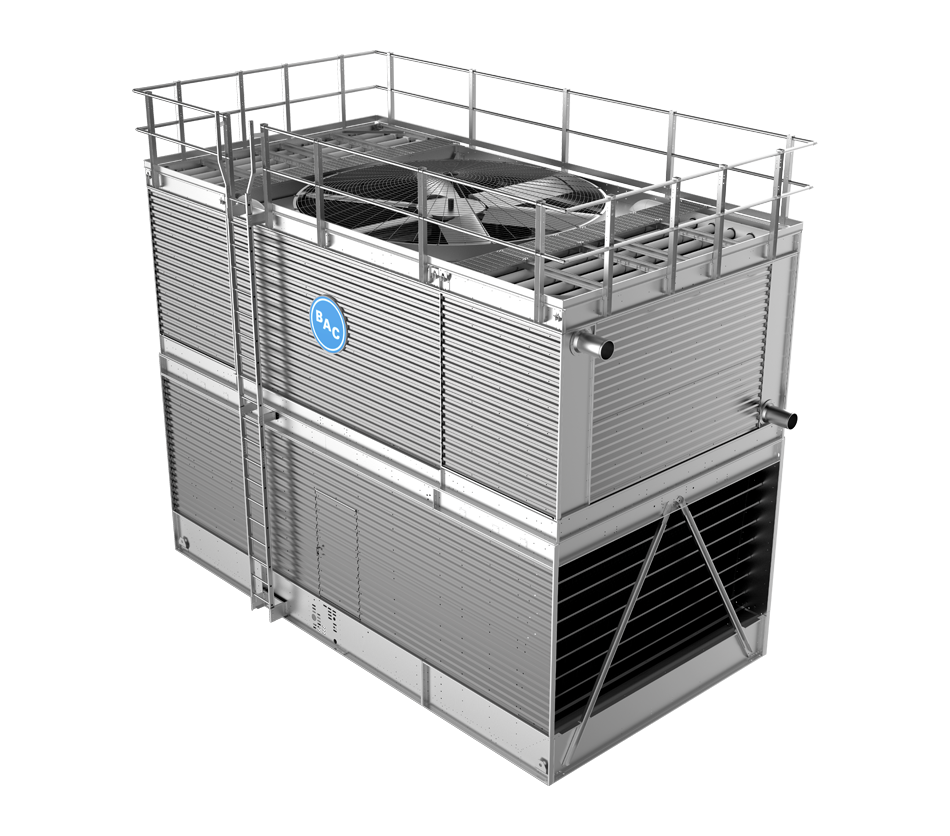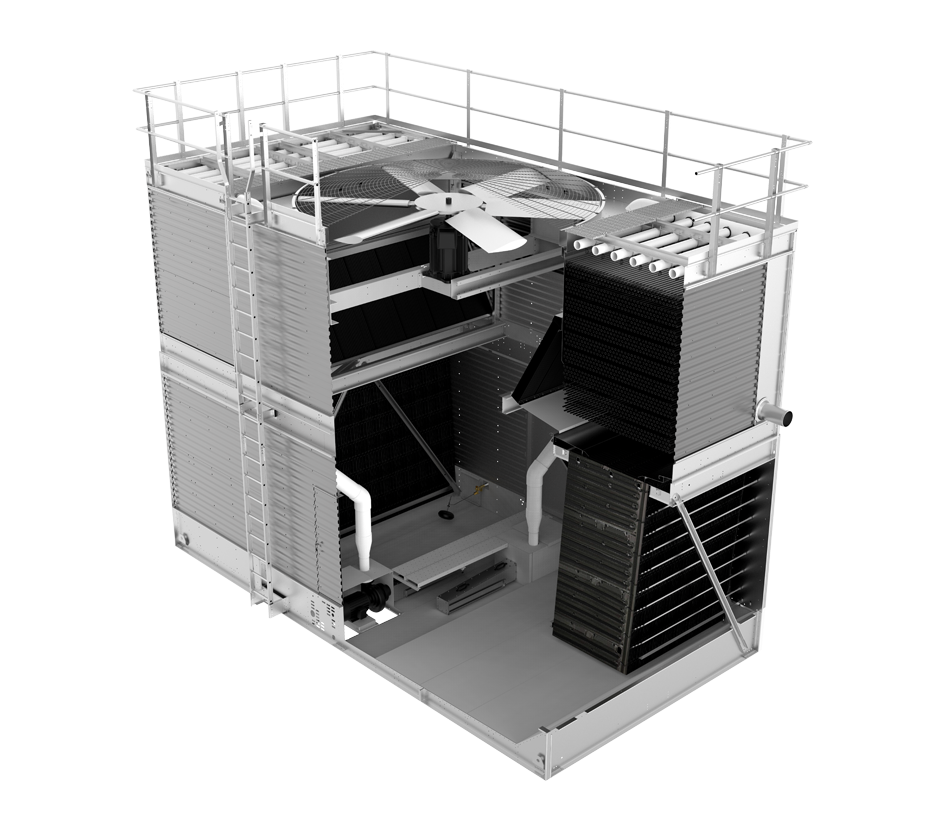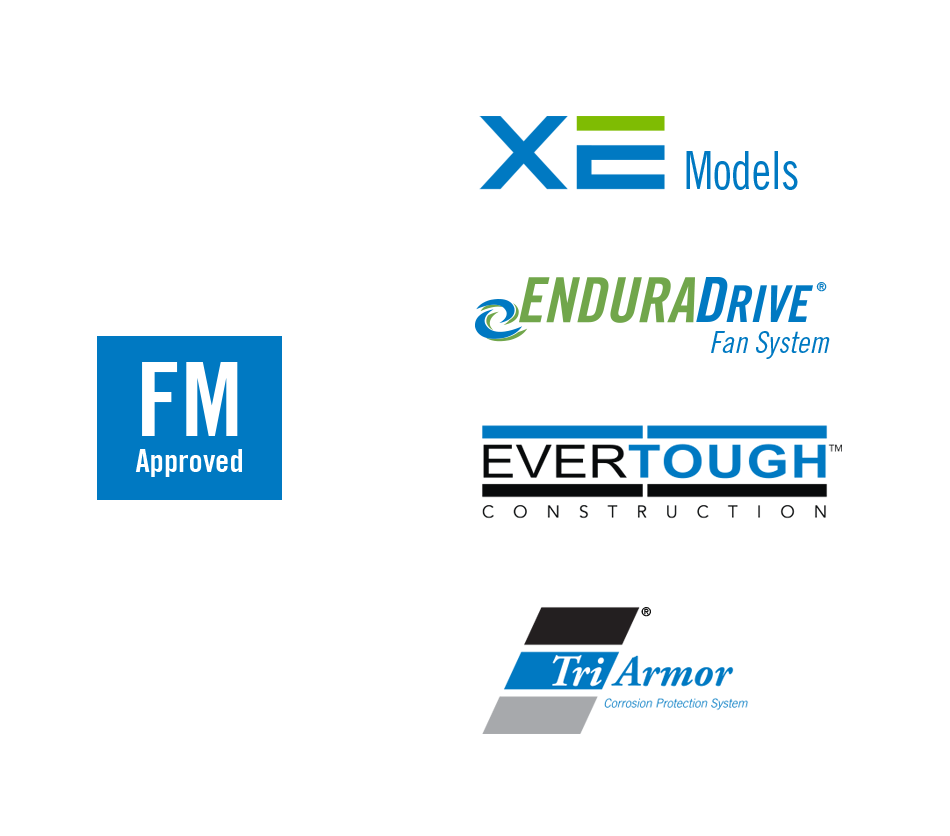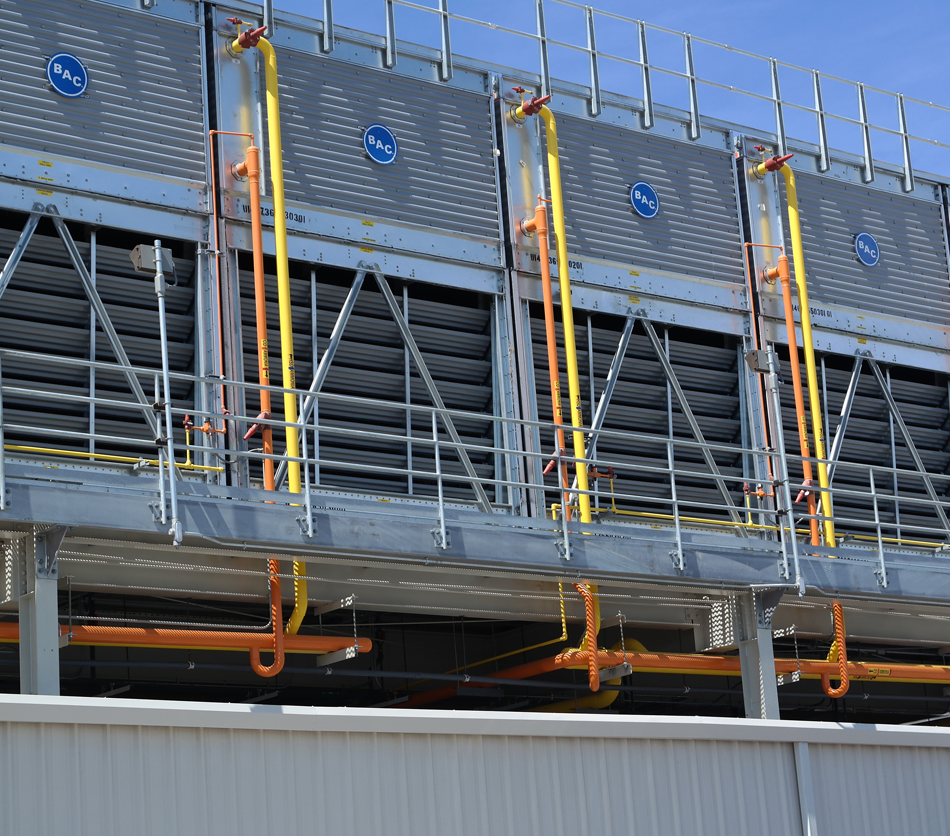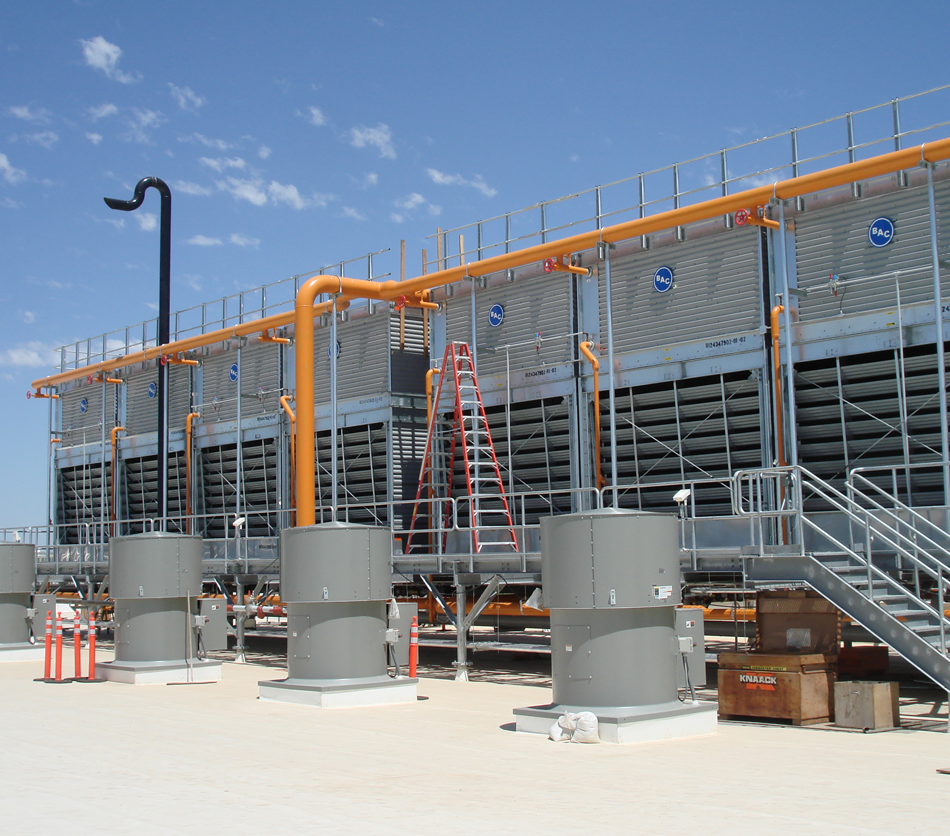 CXVT Evaporative Condenser
LOWEST OPERATING COSTS FOR LARGE PROJECTS
The CXVT Evaporative Condenser is perfect for large applications and has the lowest total cost of ownership, the lowest installation costs, and the best layout to maximize space. The CXVT is available with XE (Extreme Efficiency) models to further reduce operating costs.
Thermal Capacity: 540 - 2,114 tons3
Crossflow // Axial Fan // Induced Draft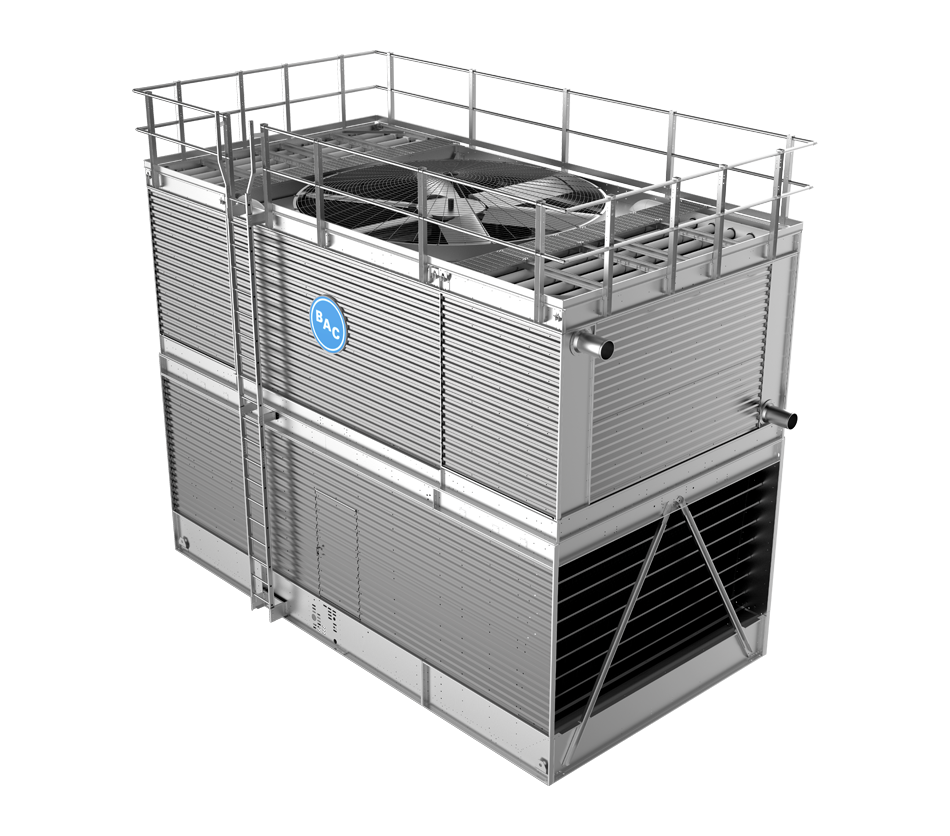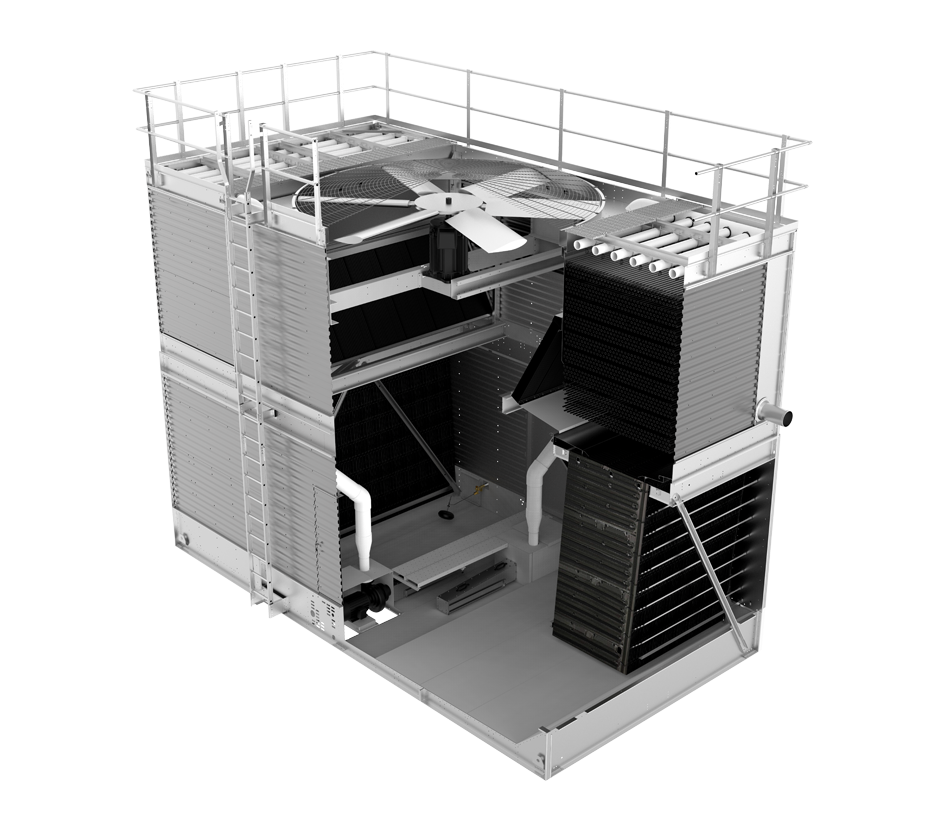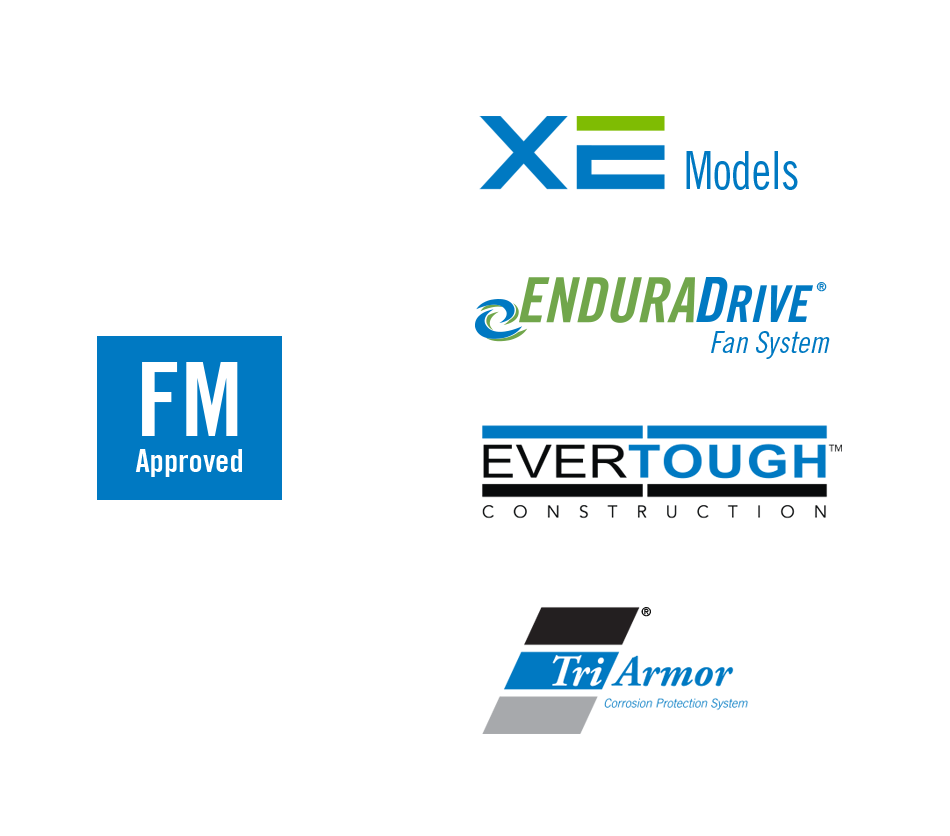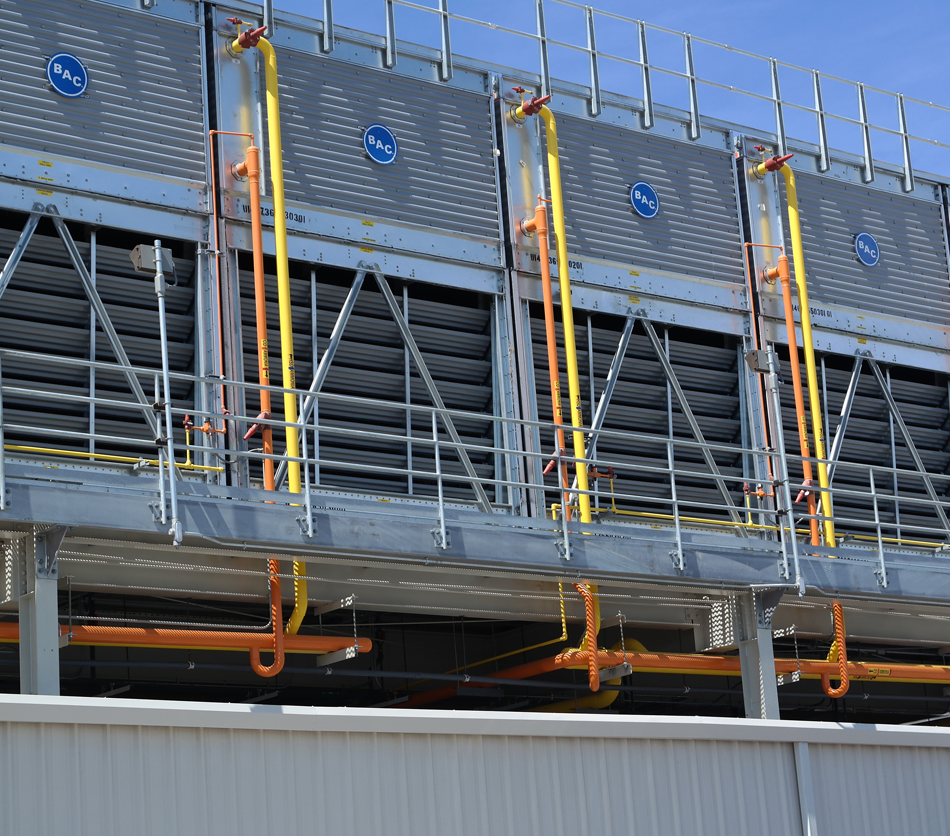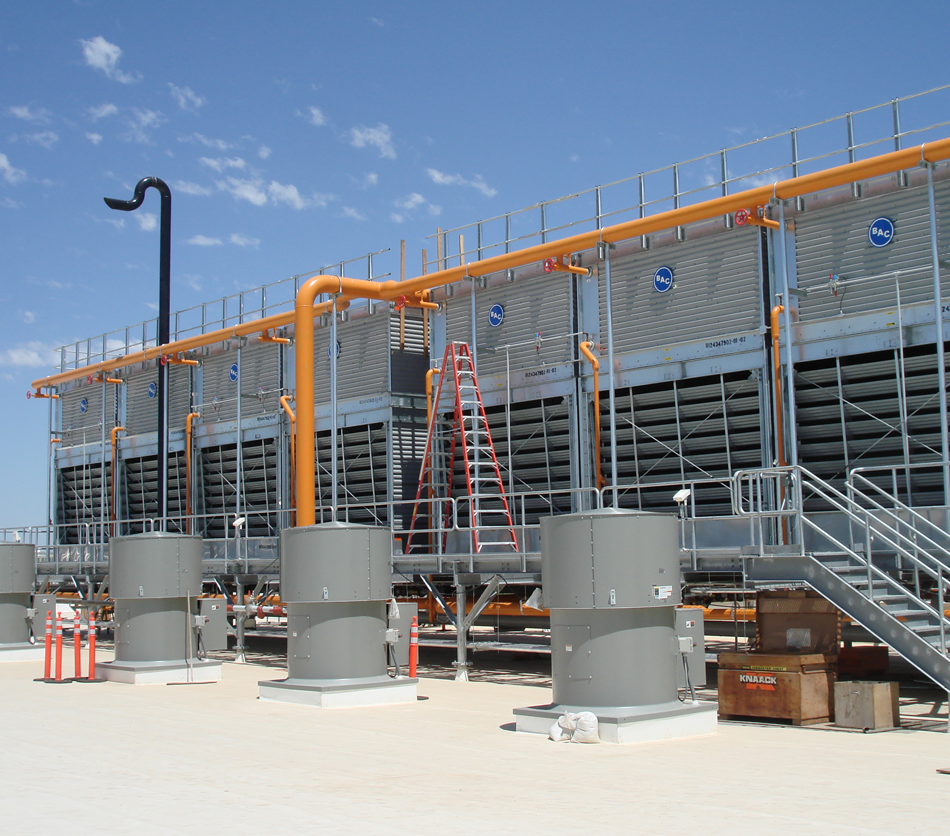 CXVT - Construction and Operation
Learn about the CXVT Evaporative Condenser including its construction, features, and how it works.
TriArmor® Corrosion Protection System
The TriArmor® Corrosion Protection System provides the ultimate cold water basin protection and is more corrosion-resistant than Type 316 stainless steel. In our extreme durability test it held up to explosives, ballistics, heavy impact, and chemical tests, and the results speak for themselves. It is constructed with G-235 galvanized steel, thermosetting hybrid polymer, and a proprietary polyurethane barrier.
BAC Leads the World in Heat Transfer Solutions
Discover BAC's ongoing innovations in using the power of water to save energy in this segment of Inside the Blueprint that aired on Fox Business.
Benefits
Operation

Reliability

Installation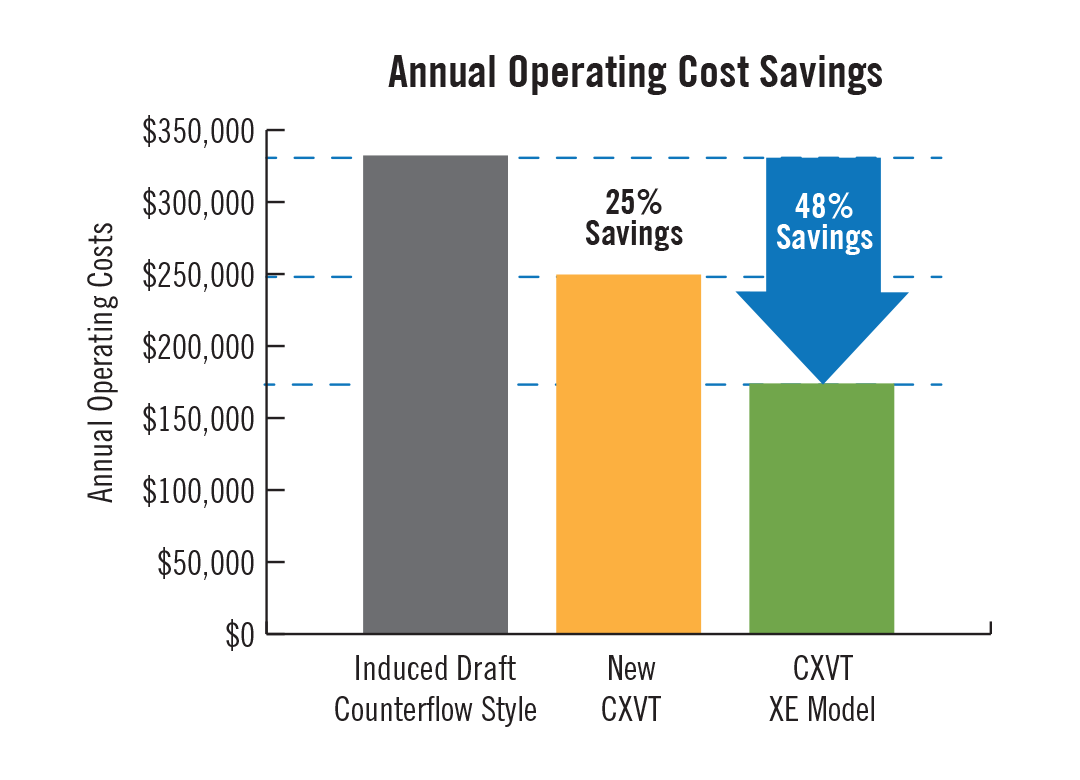 Note: Annual operating costs based on fan and pump kw x $0.12kWh x 8,760 hours x 50% average load for the year.
Lowest Operating Costs
40% LOWER TOTAL COST OF OWNERSHIP WITH XE MODELS
Combined Flow Technology provides the highest capacity in the industry in a single unit at the lowest refrigerant charge

Up to 40% reduction of total cost of ownership with XE Models with payback of less than one year

On average, 60% lower refrigerant charge when compared to standard evaporative condensers

Extremely efficient XE Models exceed local code minimum energy requirements including ASHRAE 90.1 (on average 3 times more efficient) and California Title 24 (on average 2 times more efficient)
Key Resources
Custom Features & Options

Get in touch with an expert near you.

Want to select your specific model?