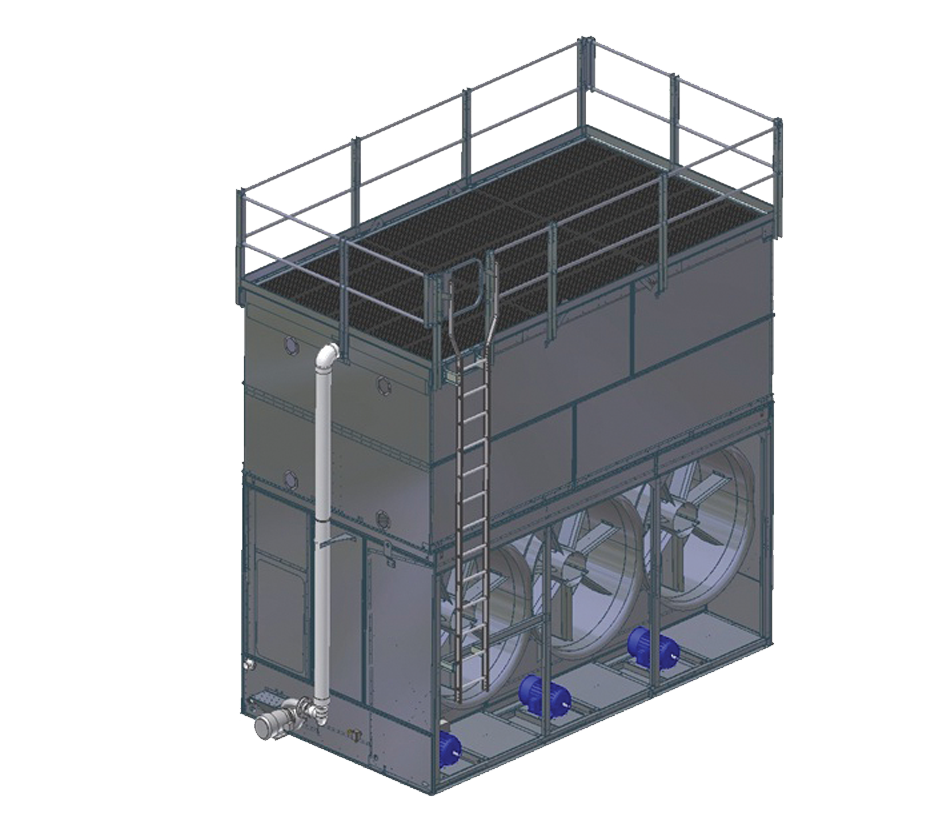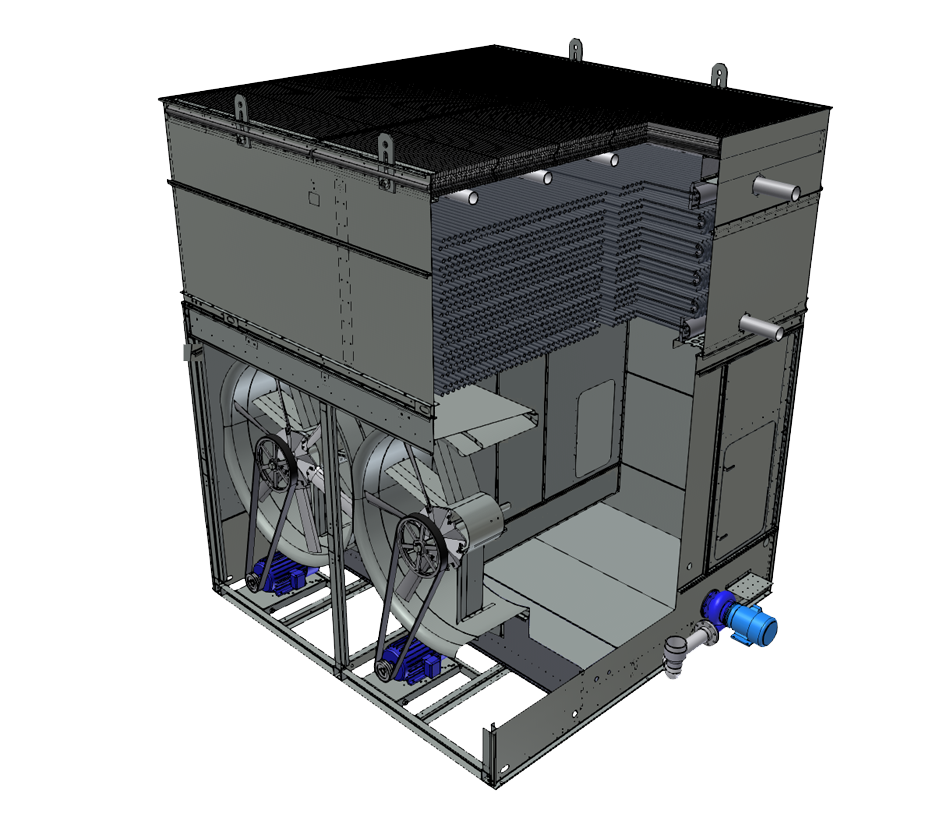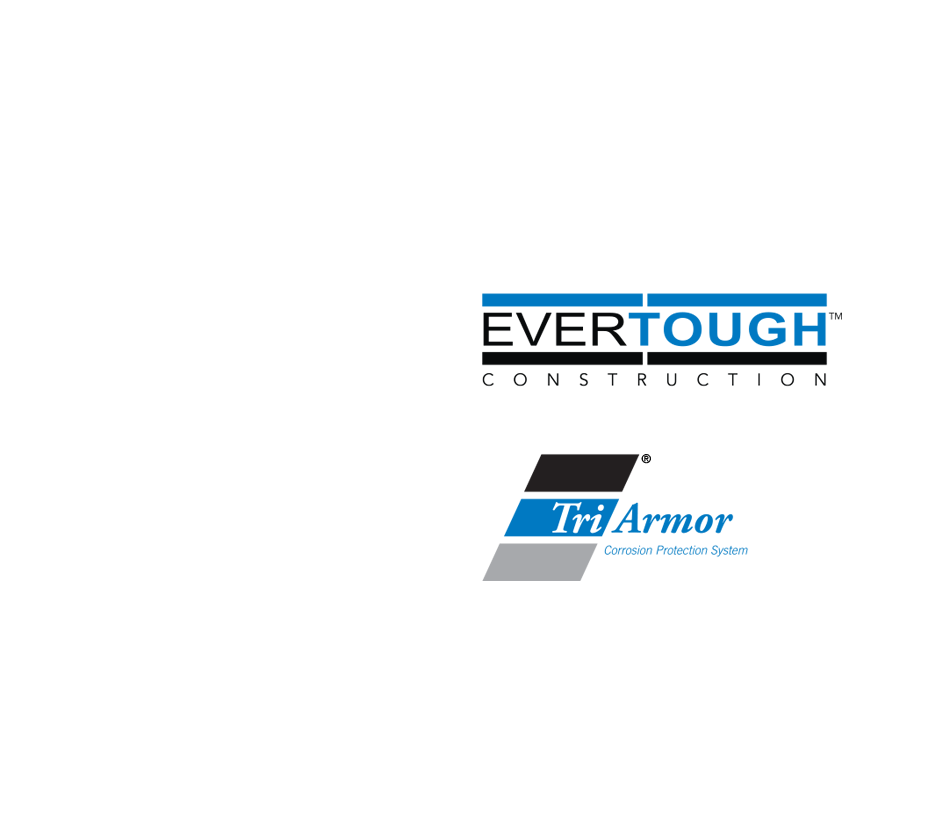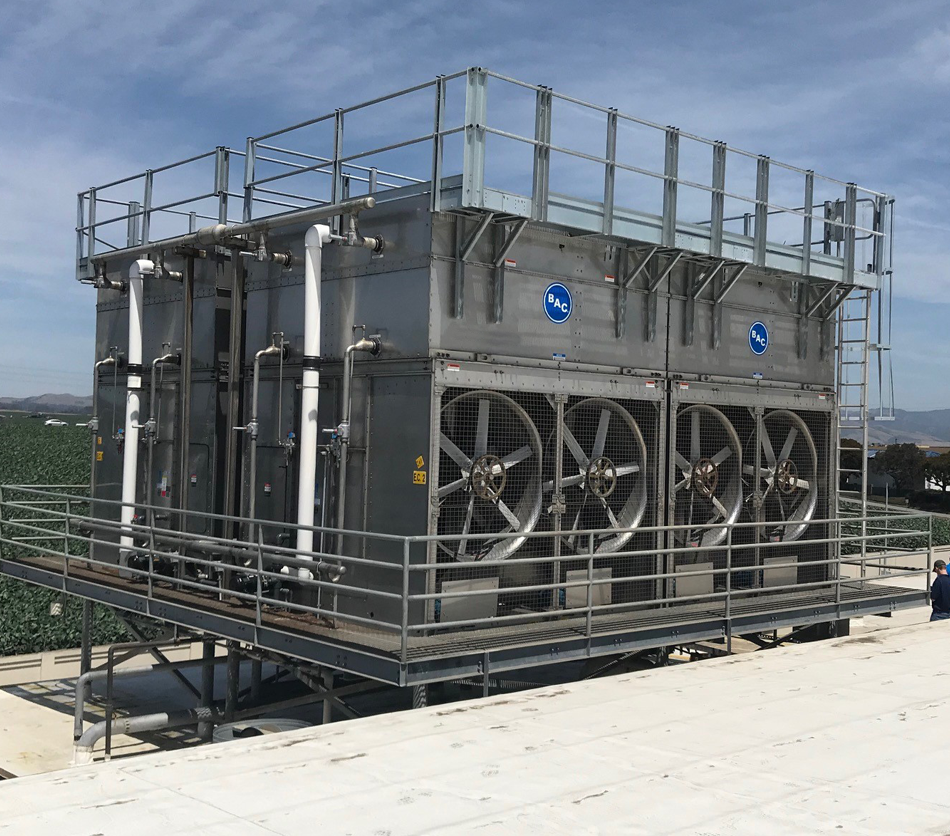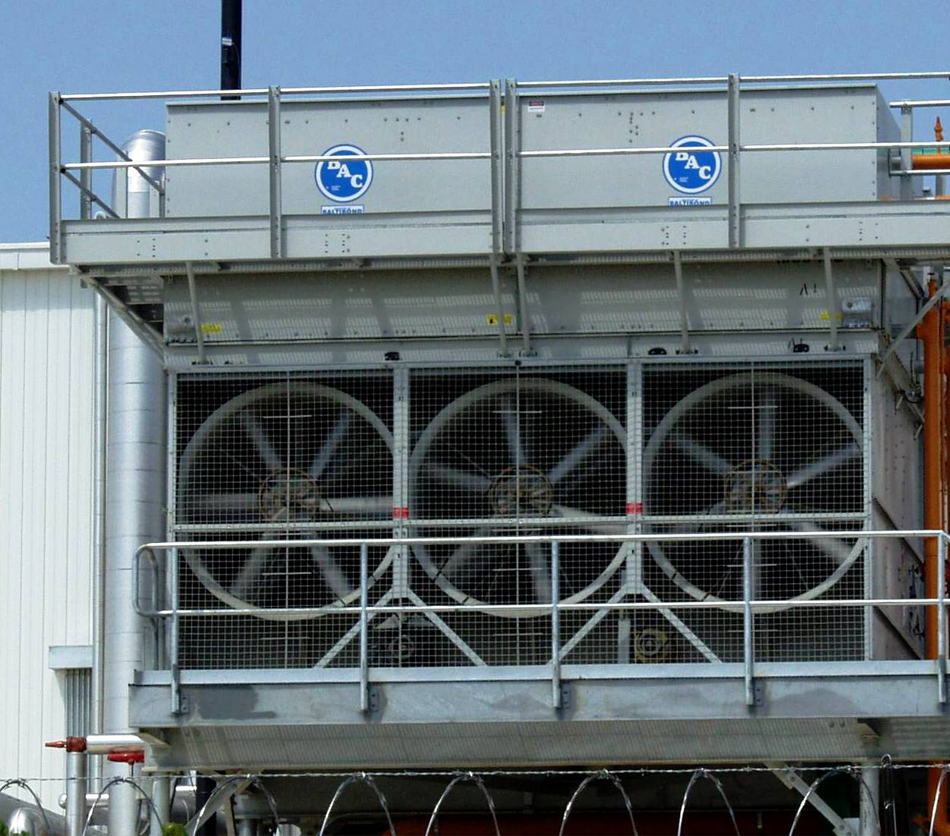 VCA Evaporative Condenser
When your application calls for a workhorse, turn to the VCA Evaporative Condenser. From BAC's InterLok™ System to algin the coil casing and basin to the pre-assembled platform packages and unrestricted access to the motors, bearings, and fan, the VCA incorporates features which benefit the installer, operator, end-user, and owner.
Thermal Capacity: 87 - 1,443 tons3
Counterflow // Axial Fan // Forced Draft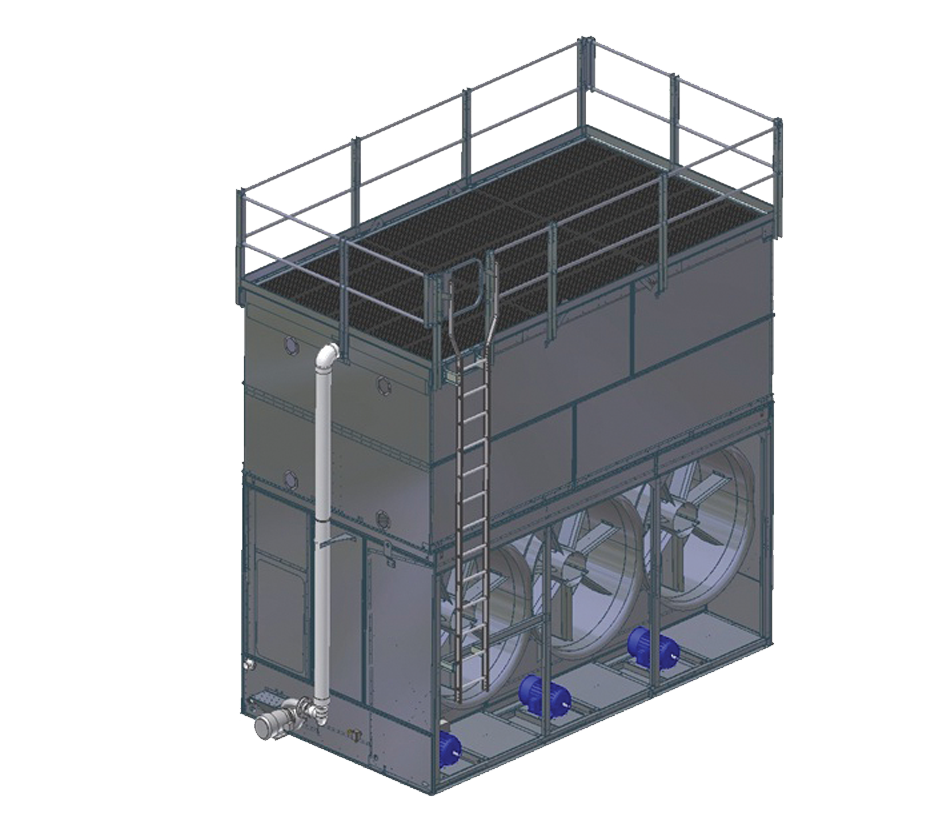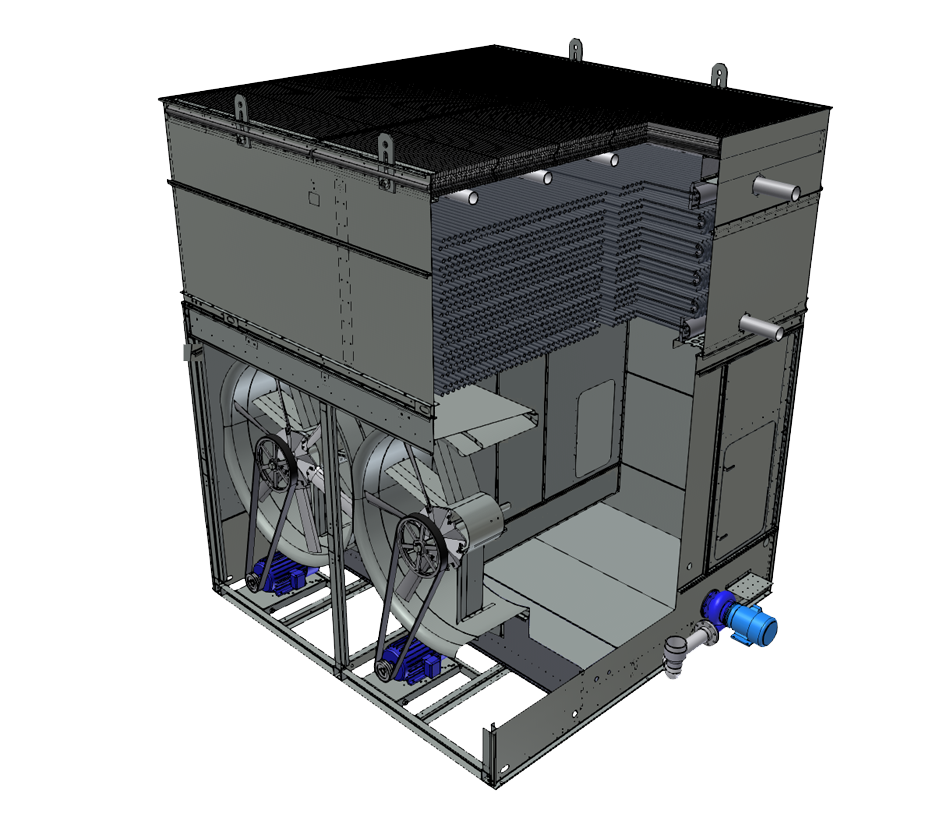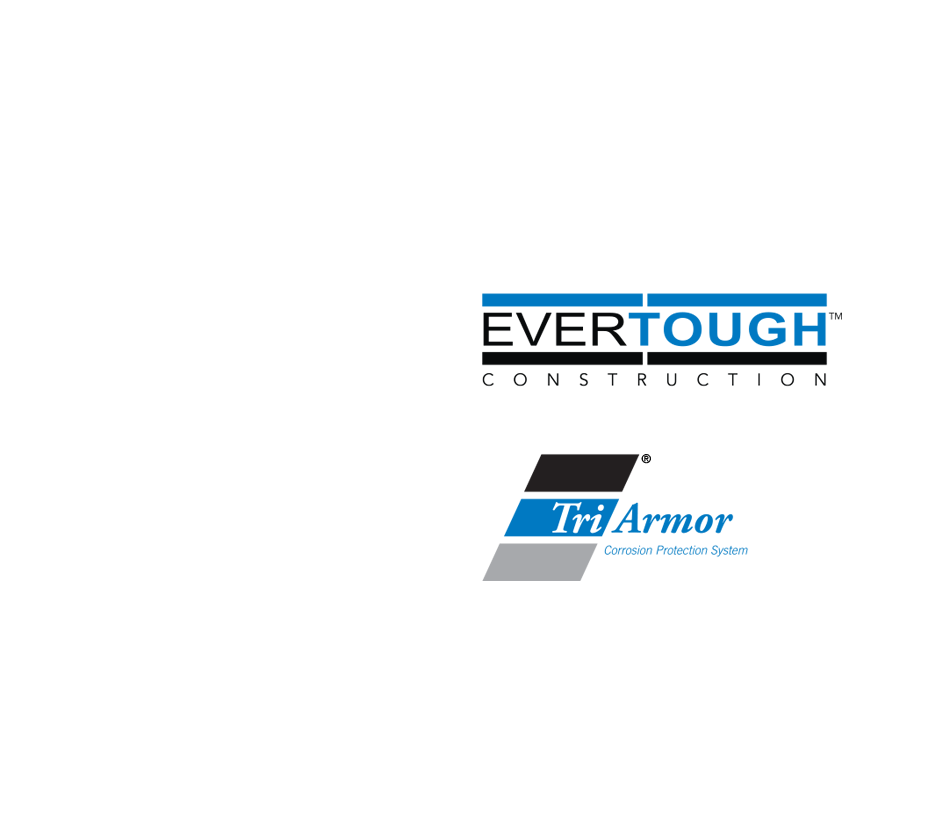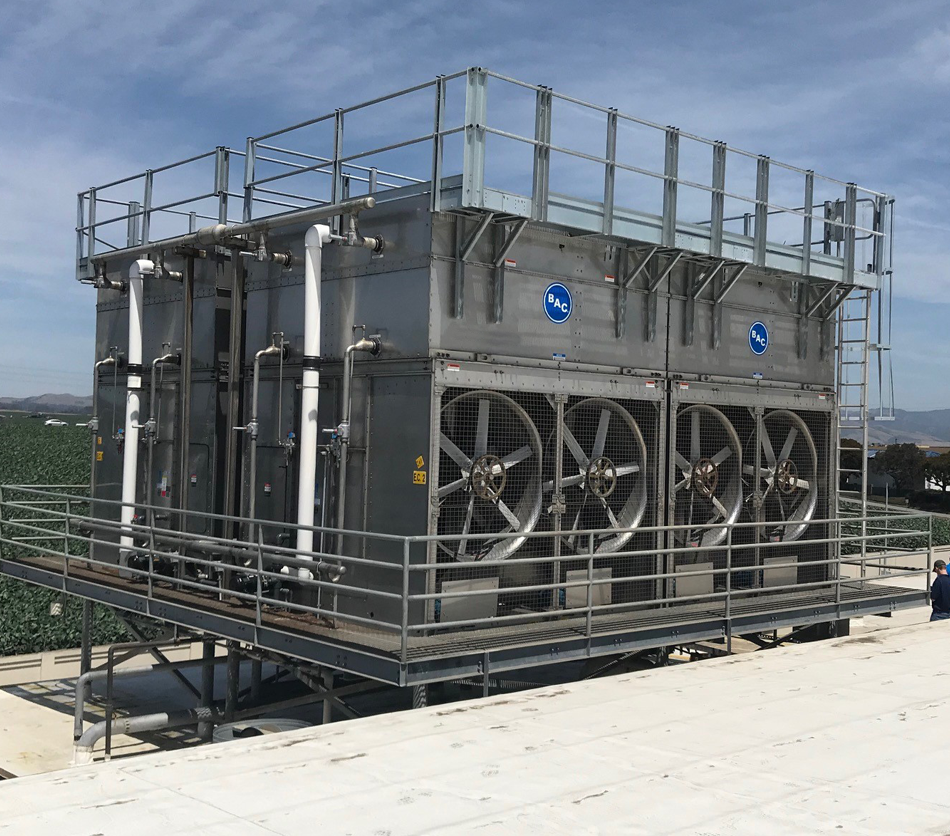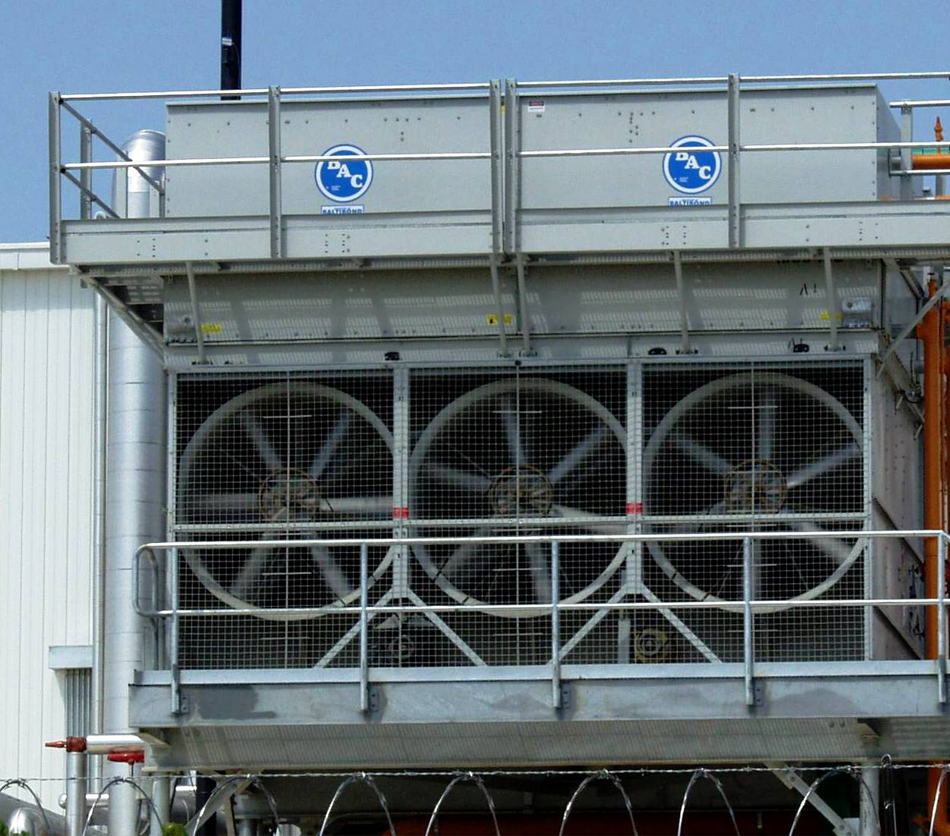 VCA - Construction and Operation
Learn about the VCA Evaporative Condenser including its construction, features, and how it works.
TriArmor® Corrosion Protection System
The TriArmor® Corrosion Protection System provides the ultimate cold water basin protection and is more corrosion-resistant than Type 316 stainless steel. In our extreme durability test it held up to explosives, ballistics, heavy impact, and chemical tests, and the results speak for themselves. It is constructed with G-235 galvanized steel, thermosetting hybrid polymer, and a proprietary polyurethane barrier.
BAC Leads the World in Heat Transfer Solutions
Discover BAC's ongoing innovations in using the power of water to save energy in this segment of Inside the Blueprint that aired on Fox Business.
Benefits
Maintenance

Uptime

Installation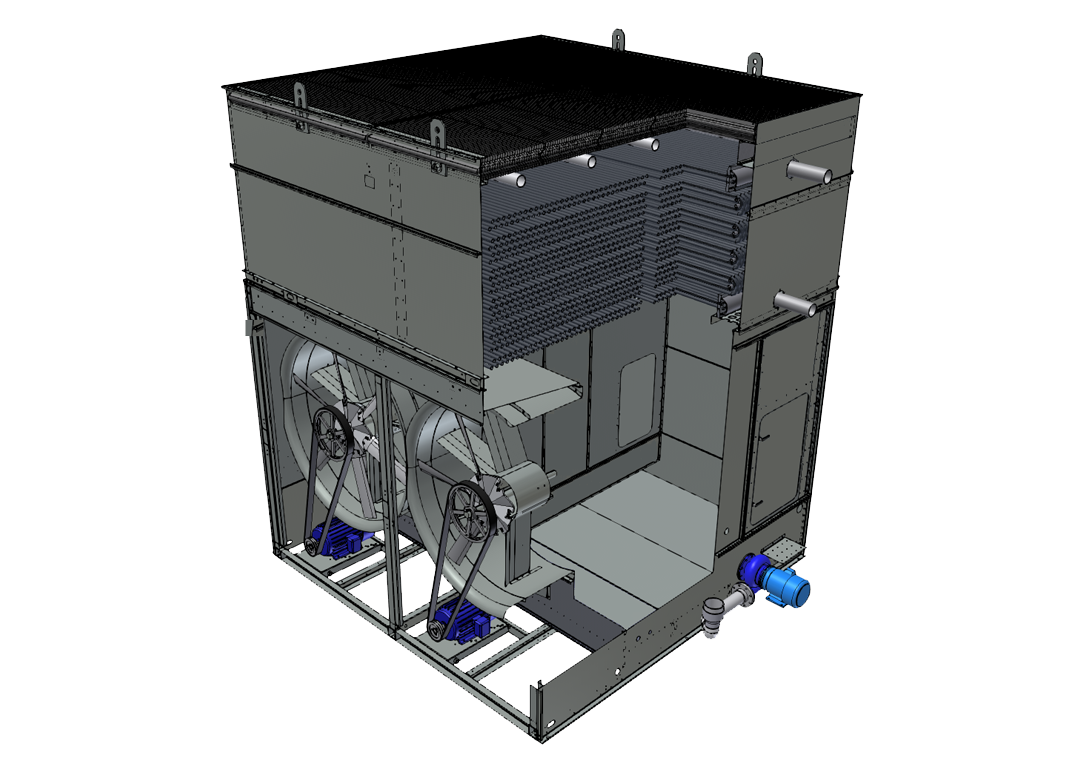 BranchLok™ Removal System (Optional): No tools required for inspection reduces maintenance costs; faster cleaning ensures peak efficiency
Easy Maintenance
MAXIMIZE ACCESSIBILITY
Easy accessibility with two large access doors and a hinged, internal partition door

Ground level access to the fans, motors, and pump(s) eliminates the need for platforms or ladders to access them

Stay dry while safely inspecting the basin with an internal walkway

Reduce maintenance labor costs with a walkable, spacious interior and easy entry and exit

A wide variety of configurable OSHA compliant modular platforms, handrails, and ladders to meet your specific site requirements
Key Resources
Custom Features & Options

Get in touch with an expert near you.

Want to select your specific model?